In Brief:
Seasonable cool weather with little rain for the next week. But rain/snow next Tuesday/Wednesday??
Tuesday update:
The short term forecast, seasonably warm and dry conditions, is on track. BUT I thought I'd give everyone a heads up that the GFS model is creating a snow storm for the mountains and nearby Plains for Tuesday/Wednesday next week (Figure 1 update). This certainly might vanish from the forecast, but it has held strong for 3 days now in the model runs. More later!!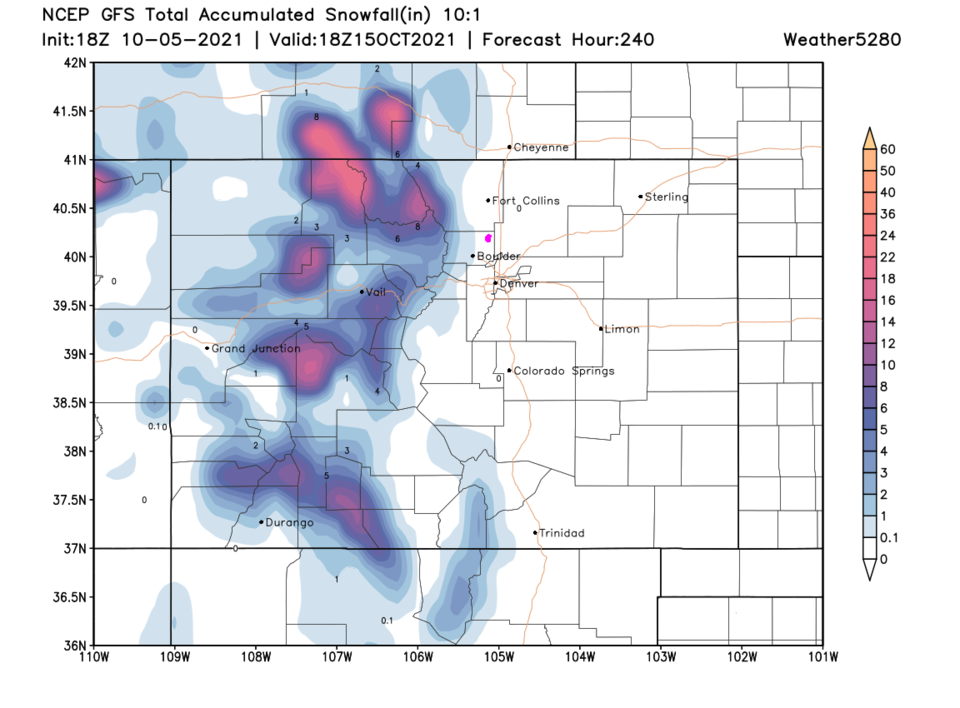 End Tuesday update.
Forecast Discussion:
Very seasonably cool/mild weather is the story for the next 10 days (Figure 1). We have northwest winds across the state with very little moisture around (Figure 2). Enjoy a walk in this example of wonderfulness.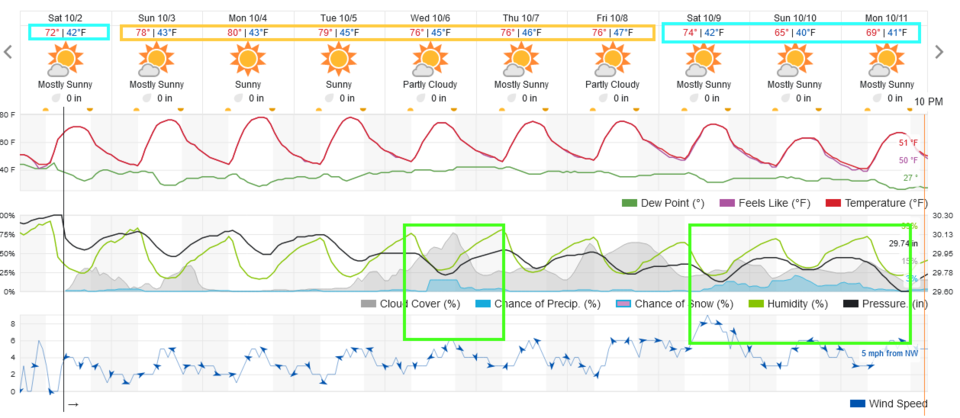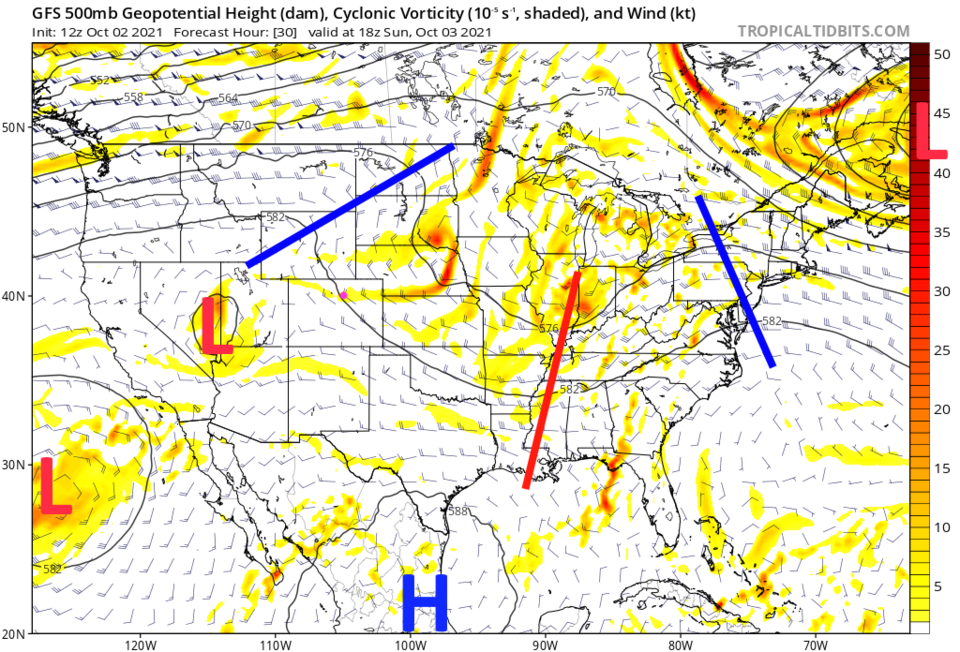 The Longer Range Forecast:
A ridge builds over the state by the start of the week, warming us to the lower 80's (Figure 3). This is only a bit above normal for this time of year. Our next (small) chance of rain arrives Wednesday with a shortwave (Figure 4 and Figure 1). It doesn't look like a lot of moisture will fall on the plains, at present. The GFS gives only the southwestern slopes of Colorado a bit of rain over the next 5 days (Figure 5) and only the western slopes (mainly) over the next 10 days (Figure 6),