In Brief:
More cool air brings in showers Thursday and Friday.
Tuesday update:
Wednesday will have seasonable temperatures until a couple of cool fronts invade the state cooling us and brining rain. It looks like about 1/2 inch of rain will fall over the region with some thunderstorm activity Thursday night. Fall is trying to establish itself!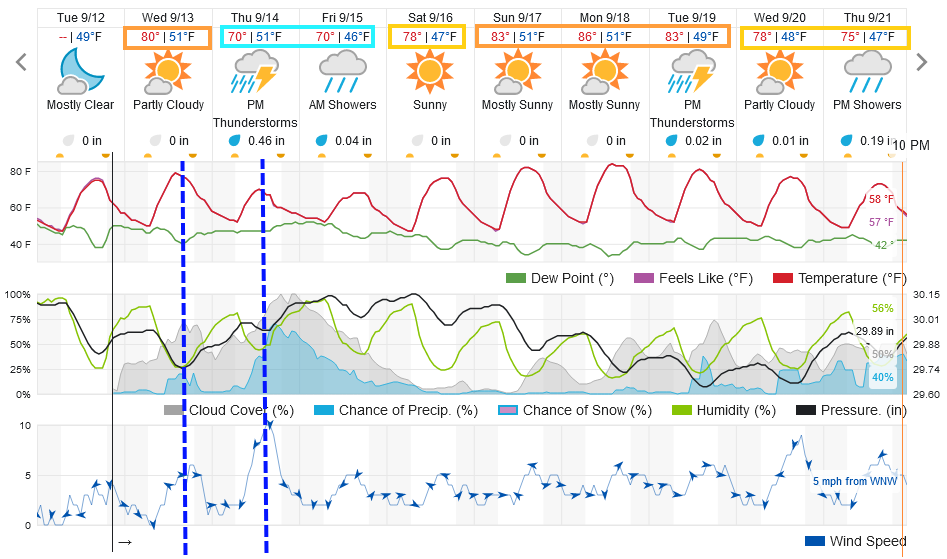 End Tuesday update.
Sunday update:
The cold front has arrived dropping temperatures around 10-15 degrees over the last week's average high. There is a brief of time, this afternoon, that the first wave of thunderstorms may become severe enough to drop damaging hail. The atmosphere will stabilize later this afternoon with rain showers off and on through the night through Monday afternoon.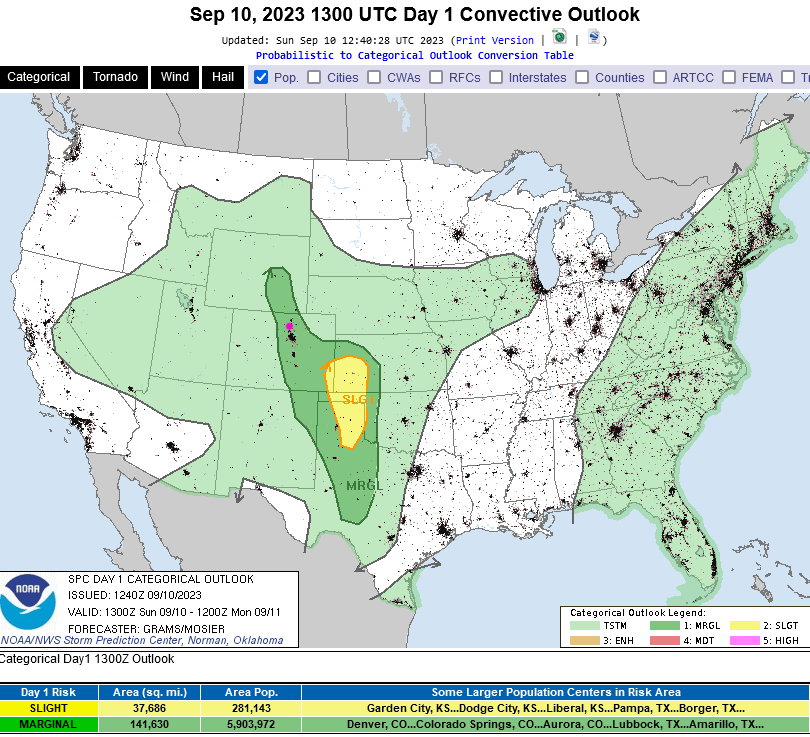 End Sunday update.
Forecast Discussion:
Hold on for one more day, Saturday will be hot before an evening cold front arrives (dashed blue line, Figure 1). This is driven by a trough digging into our high pressure bubble that has influenced the area for much of the last few weeks (Figure 2). Unusually high atmospheric moisture arrives with the front/trough (green shading in Figure 3) yielding a few thunderstorms and showers (Figure 4).
The good shower chances continue through Monday evening with maybe a quarter inch to a third inch of water for most areas (Figure 1).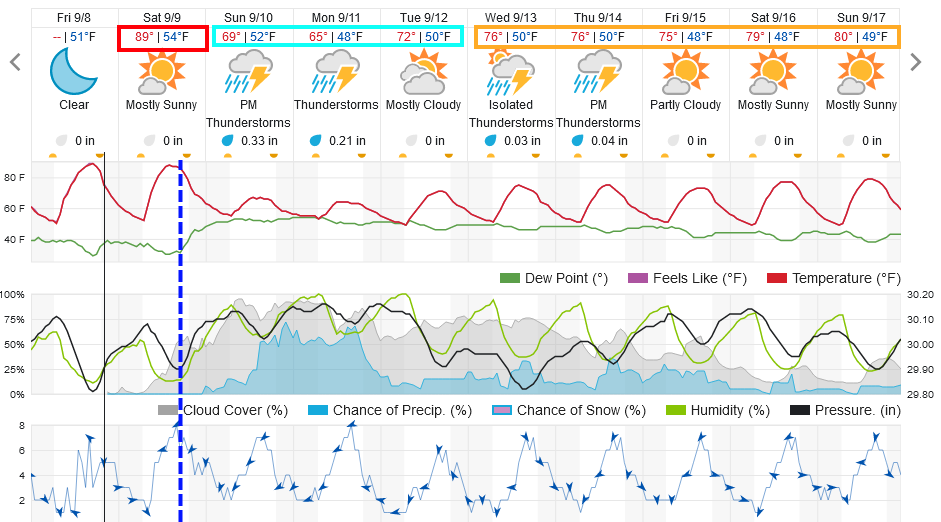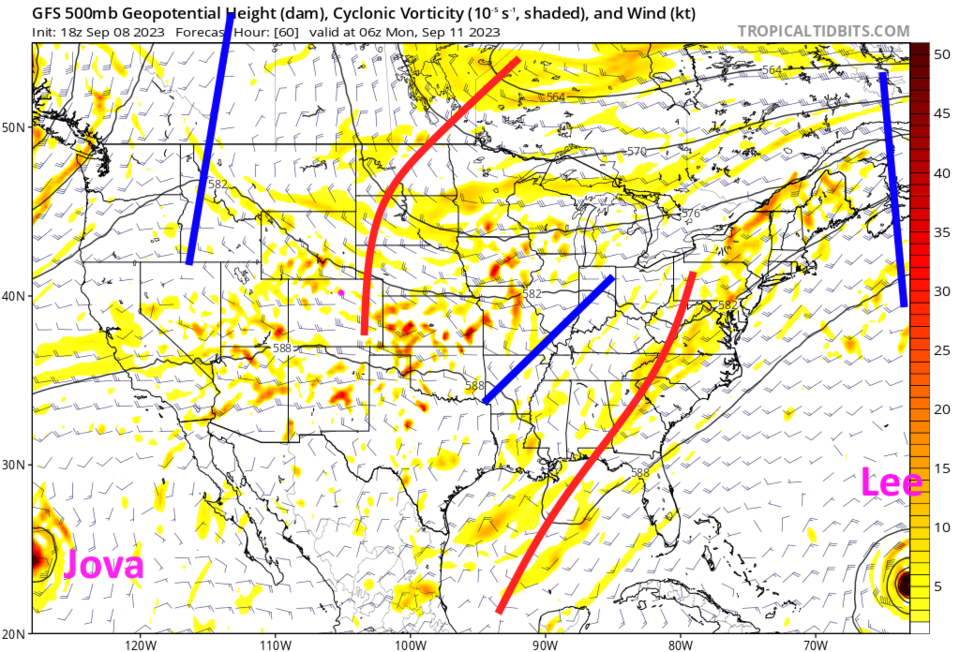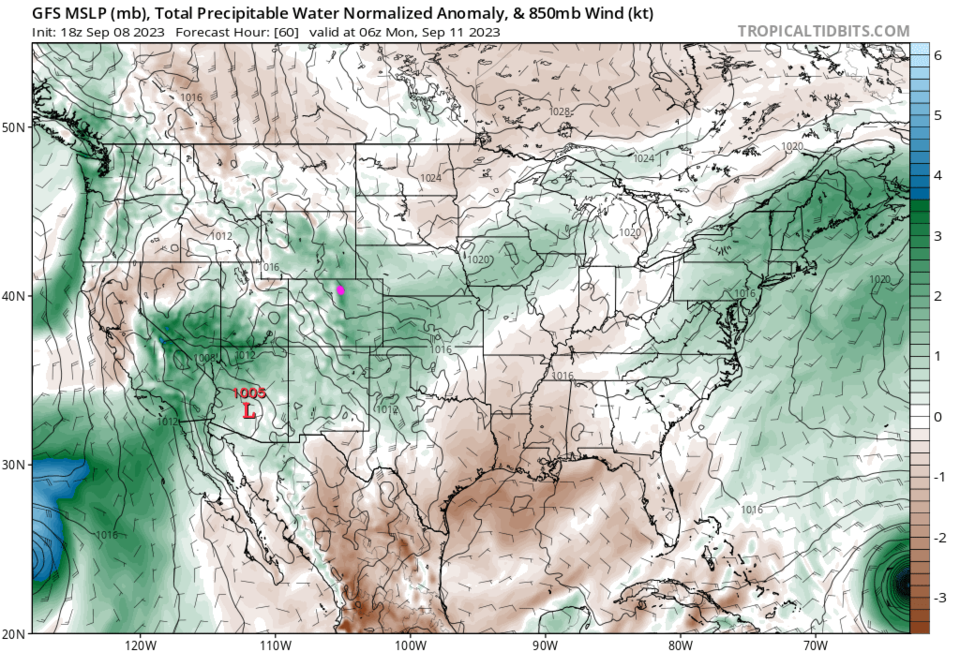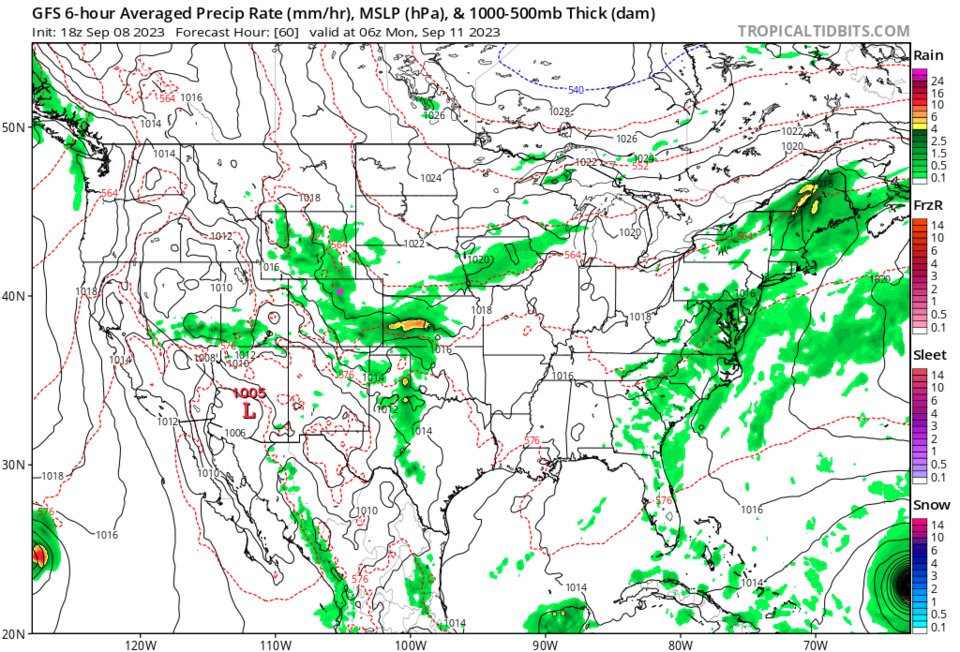 The Longer Range Forecast:
Some shower chances and a slow warm up continues Tuesday and beyond. Most areas get less than 3/4tth inch over the next 5 days (Figure 5).
Tropical Update:
Figure 6 shows the next 5 day forecast for major hurricane Lee out in the Atlantic. Most forecasts keep this storm out to sea, curving north then northeast over the next 10+ days. People on the northern east coast should still keep an eye on it. This should reach a category 5 storm if it hasn't already. Winds are 150mph now, they only need to get to 157mph.