In Brief:
Temperatures above normal with small afternoon storm chances. A Colorado summer.
Sunday update:
We have warm and quiet weather for the next few days in Colorado but all eyes are on the rapidly weakening remains of (now) tropical storm Hilary. Many desert locations will receive a year's worth of water in a day or two with some mountain locations topping a foot of rain. This will be the headlines as the week begins.
Locally, unrelated to Hilary, we should see rain and cooler weather returning later in the week. A full update coming soon!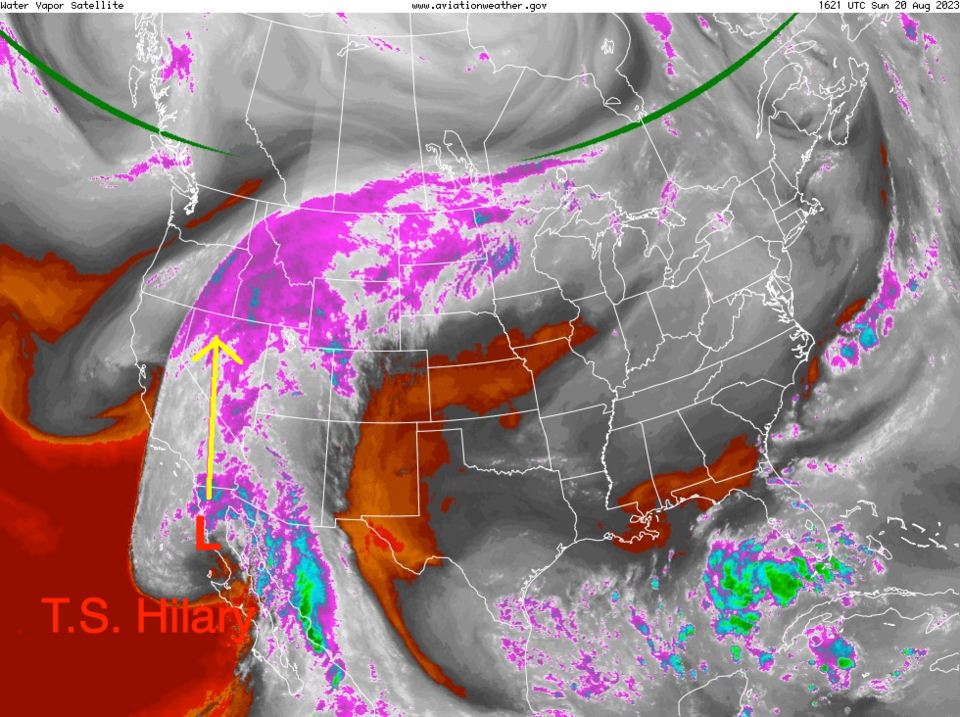 End Sunday update.
Friday update:
The big news is the major hurricane headed for southern California where a widespread 2-5 inches of rain will fall this week (Figure 1 update). The storm remains arc through Idaho and in move into Canada. Locally, we have some afternoon storm chances and temperatures about 5-10 degrees above average.
Another interesting note is the forecast of, what looks like a big tropical system, moving in to the Gulf and effecting Florida and the East Coast. Interesting.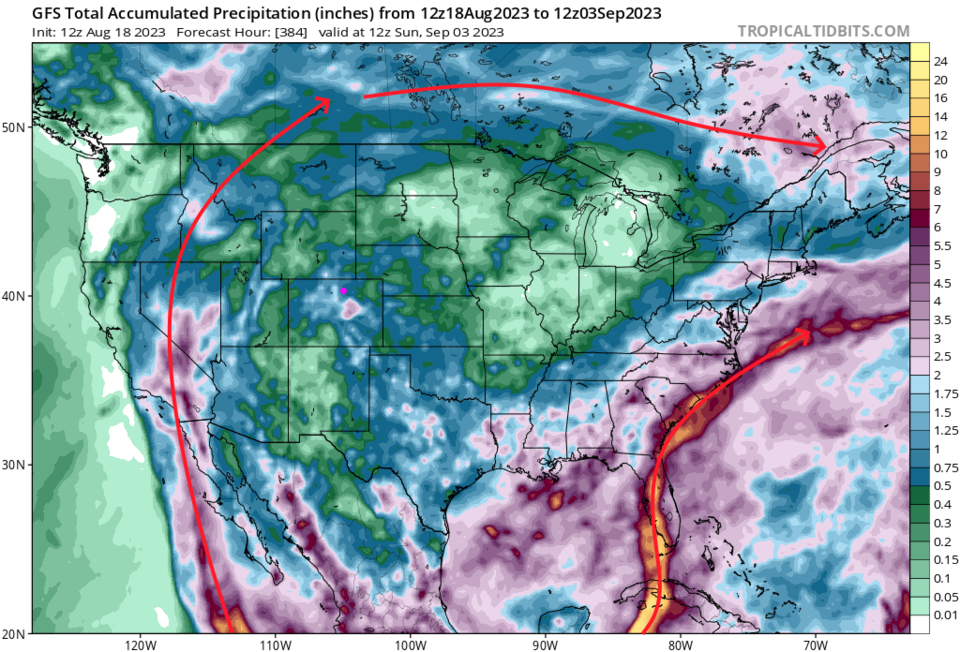 End Friday update.
The Forecast Discussion:
We start the weekend a bit below normal as temperatures go with a small chance of a wandering afternoon thunderstorm or two (Figure 1). Moisture over the regions is a pretty good but the lower atmosphere is fairly dry (Figure 2). A pretty strong cold front arrives Sunday morning dropping us to the 70's in the low lands (Figure 3) but no real change to the small chance of a storm or two.
We dry out further as the week begins and temperatures begin to climb again. We reach temperatures a bit above average by Tuesday as the big high, that has been baking New Mexico and Texas for the mid-summer, edges northward again.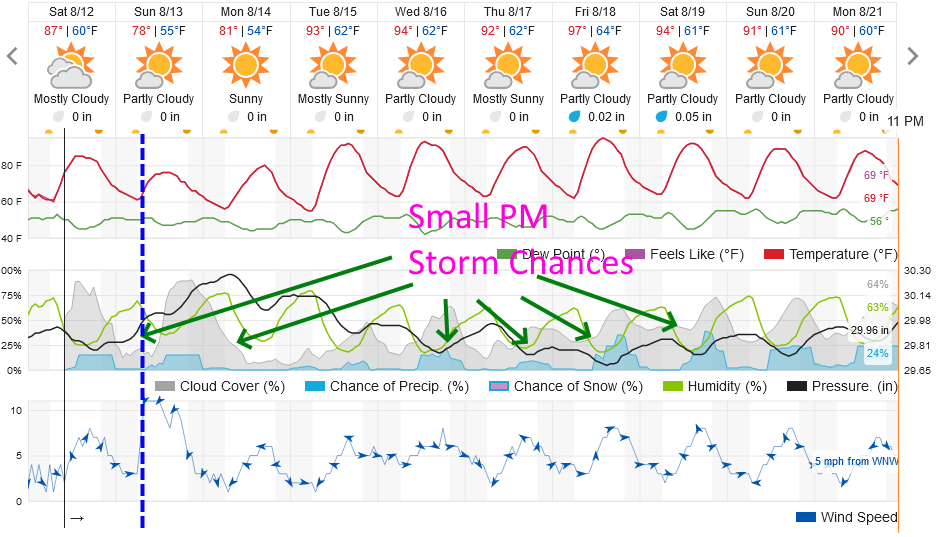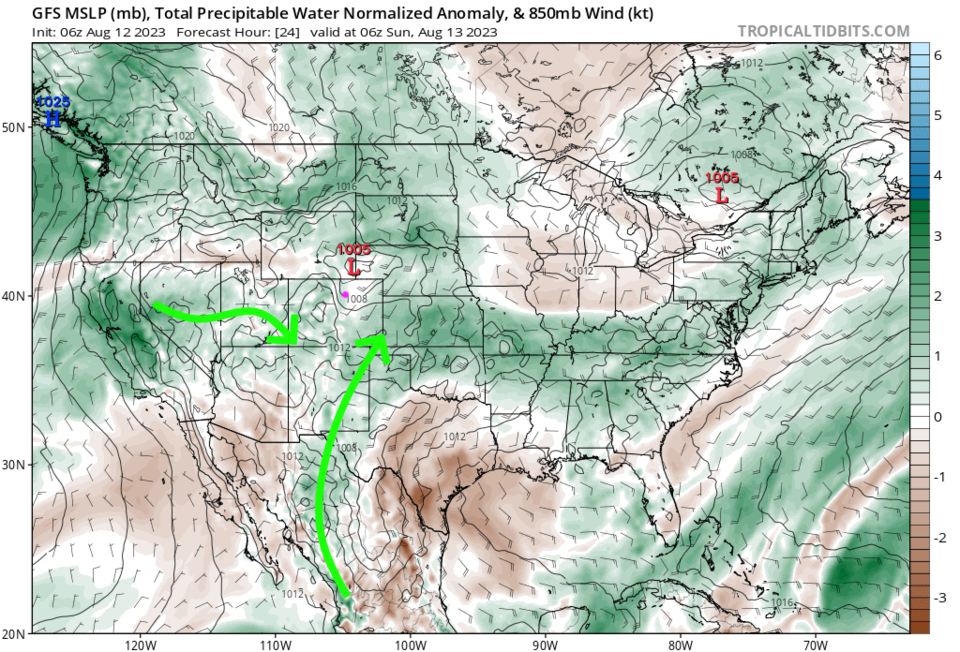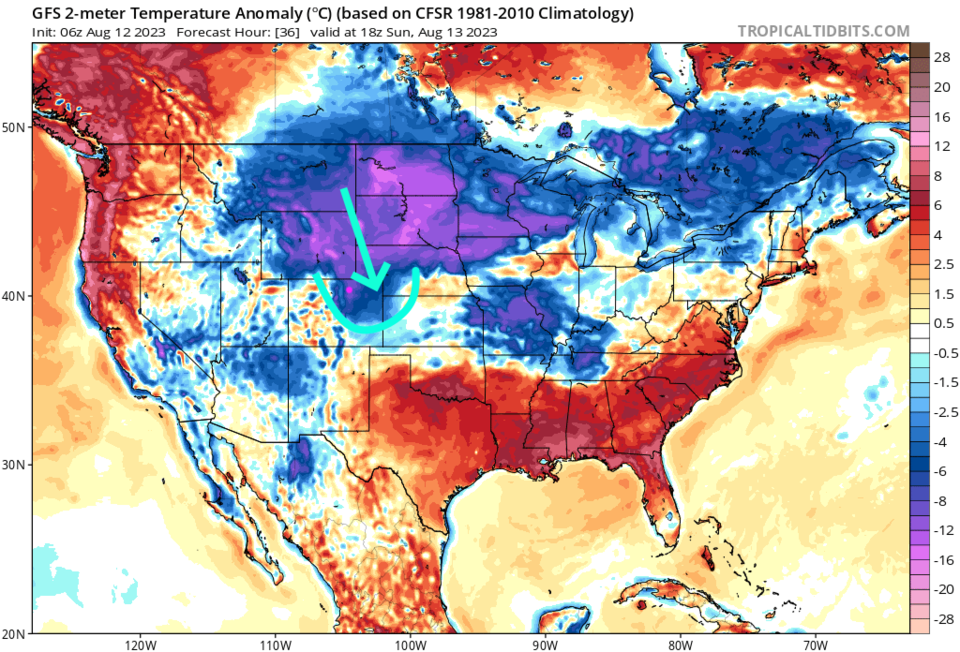 The Long Range Forecast:
Rainfall over the next 5 days (Figure 4) will be spotty and light (for most places). Southern counties may pick up heavier precipitation. Over the next 10 days, more of the state should see those wandering storms.