In Brief:
The weather turns to Fall with almost daily showers and seasonably cool temperatures.
Forecast Discussion:
Cool fronts are arriving bringing chances of afternoon and evening showers (and a few thunderstorms) each day (Figure 1). This is being driving by a cut-off low to our north that won't move away for a few days (Figure 2). To the south of the low there will be widespread showers now and then (Figure 3).
Over the next five days, most locations around Longmont and Broomfield should receive 1/4th to 1/2 inch of water. No big news, but a nice change of season.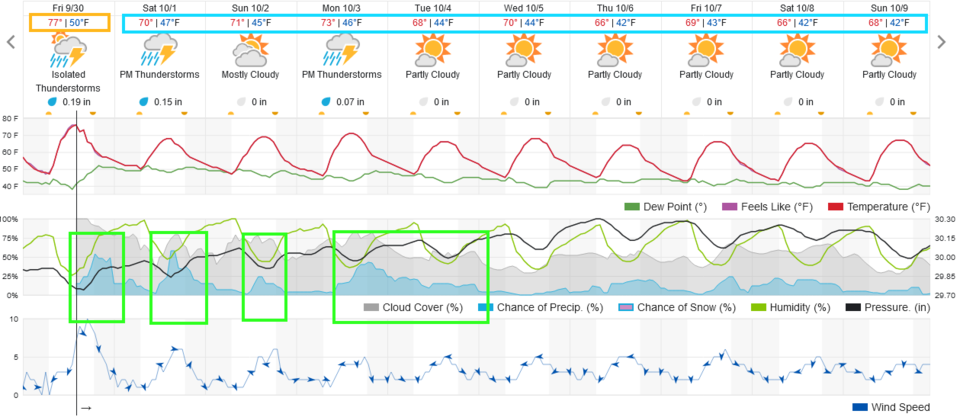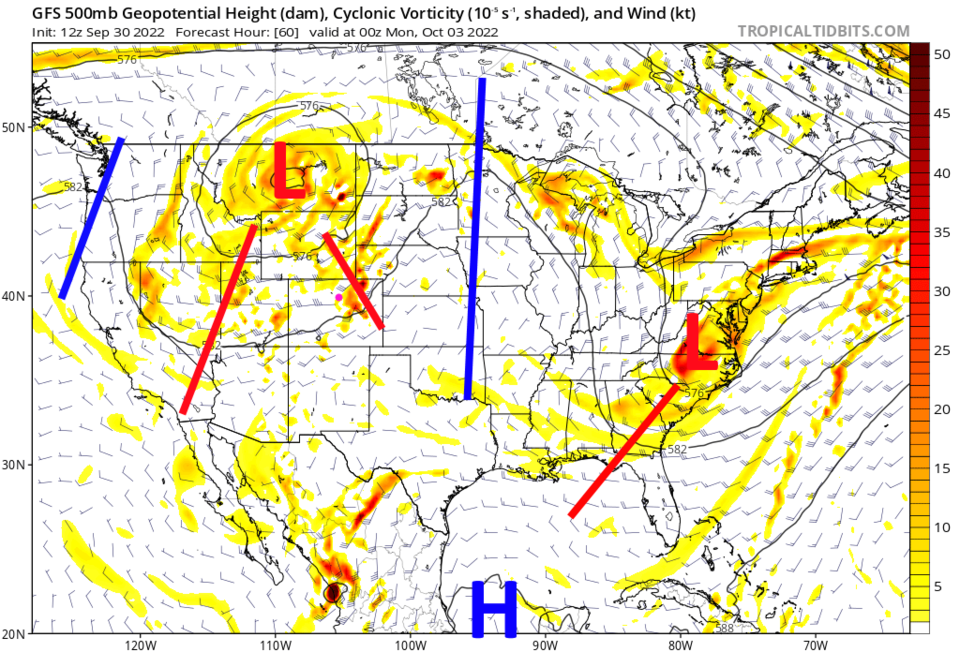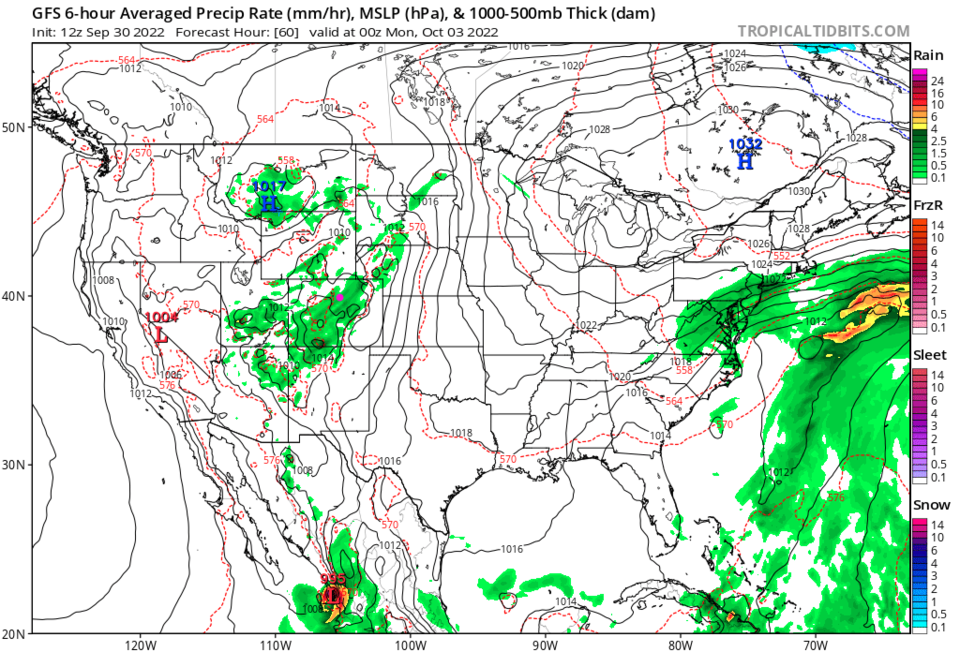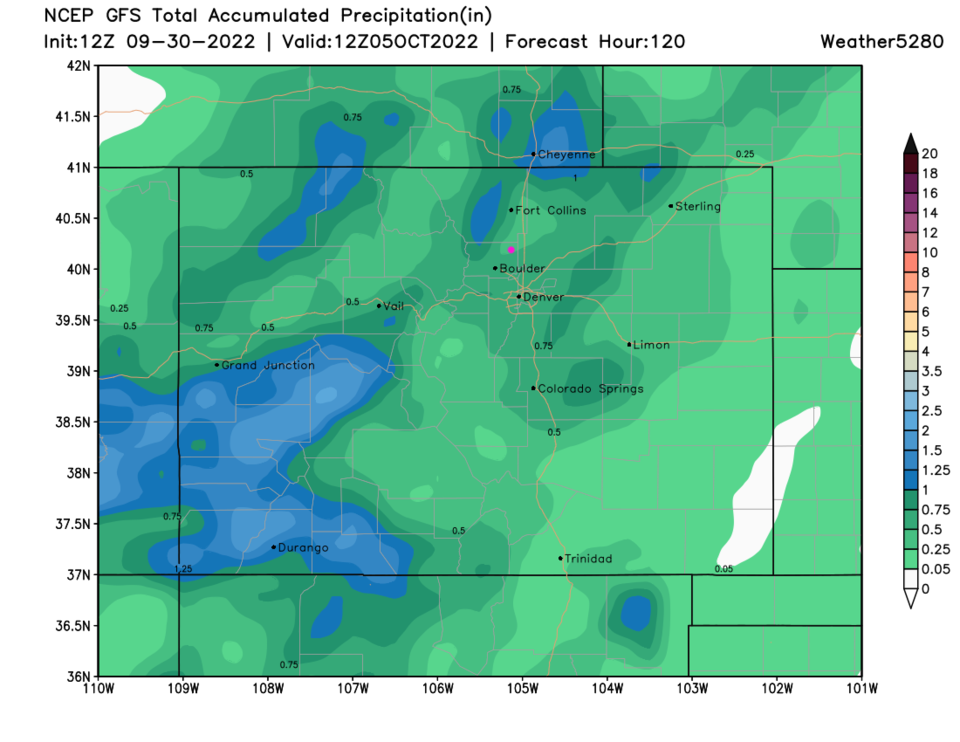 The Longer Range Forecast:
Beyond the next five days, clouds and some rain chances remain each day (Figure 1). The mountains pick up more of the rain showers over the next 10 days than the low lands. For fun, you can see some higher elevation snow over the next five days (Figure 6) as well!