In Brief:
Warmth returns with very small rain chances mid-week.
Forecast Discussion:
The cold air that is dammed up against the eastern side of the Rockies will warm and slide away by the end of the weekend (Figure 1). Dry air (orange arrow) is pushing the monsoon moisture and remains of Kay to the south (green arrows, Figure 3). We may see 80F on Sunday then upper 80s as the week begins (Figure 2). The normal high temperatures this week are right around 80F, so the temperatures Monday/Tuesday will be abnormally hot (88F) but not the 90s or 100s we endured recently. Have we seen our last 90+ high?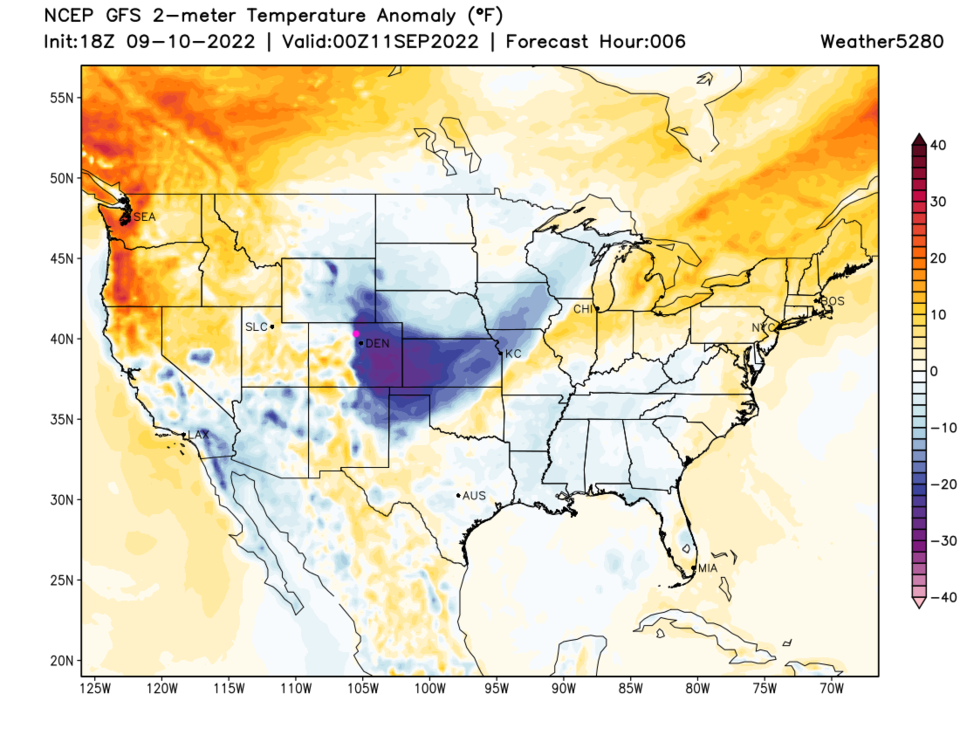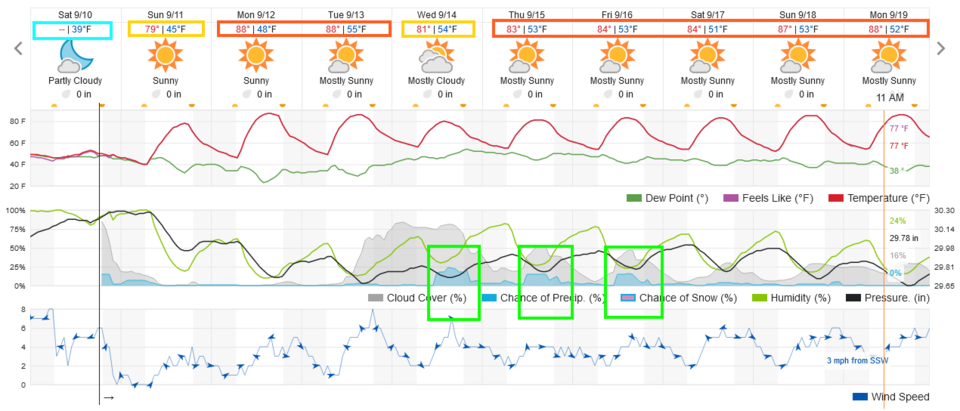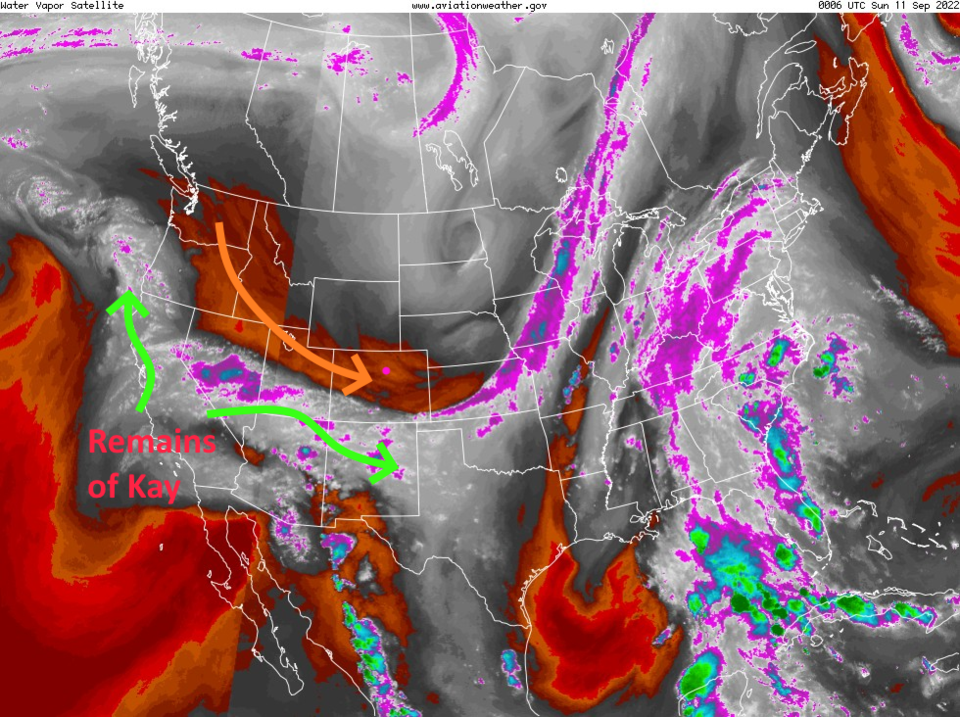 The Longer Range Forecast:
There are small afternoon storm chances as a bit of Kay's moisture leaks in Wednesday to Friday (Figure 1). Rain totals still look very small (Figure 5).