In Brief:
Quiet late summer weather this week.
The Forecast Discussion:
A slow cool down begins this week (Figure 1). The normal high temperatures drop from 78F to 74F over the next 10 days. We start out above normal, but drop to normal by next weekend. That warmth is due to the big western U.S. ridge in place at the start of the forecast period (Figure 2). Rain chances remain very low all week. There is just a chance of an afternoon storm now and then. This is a great week to get a roof replacement (we are scheduled for this week).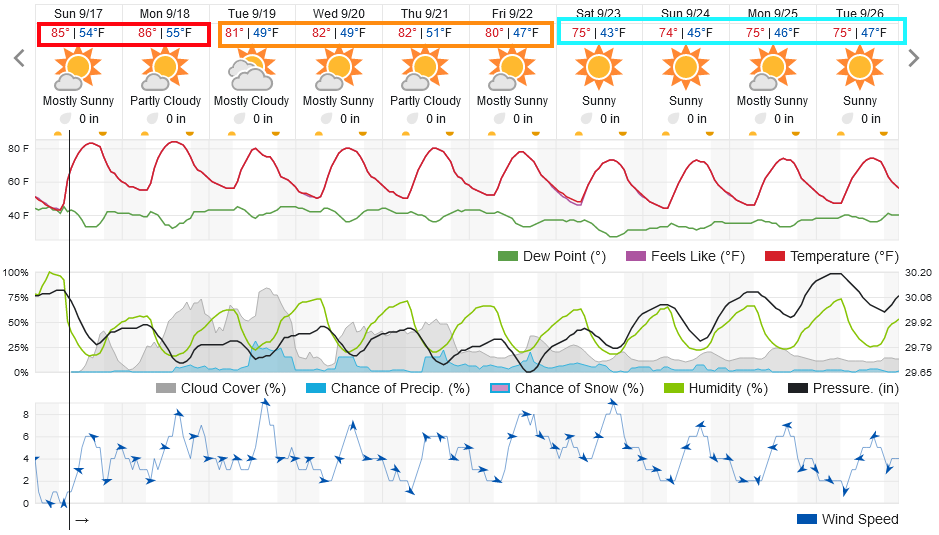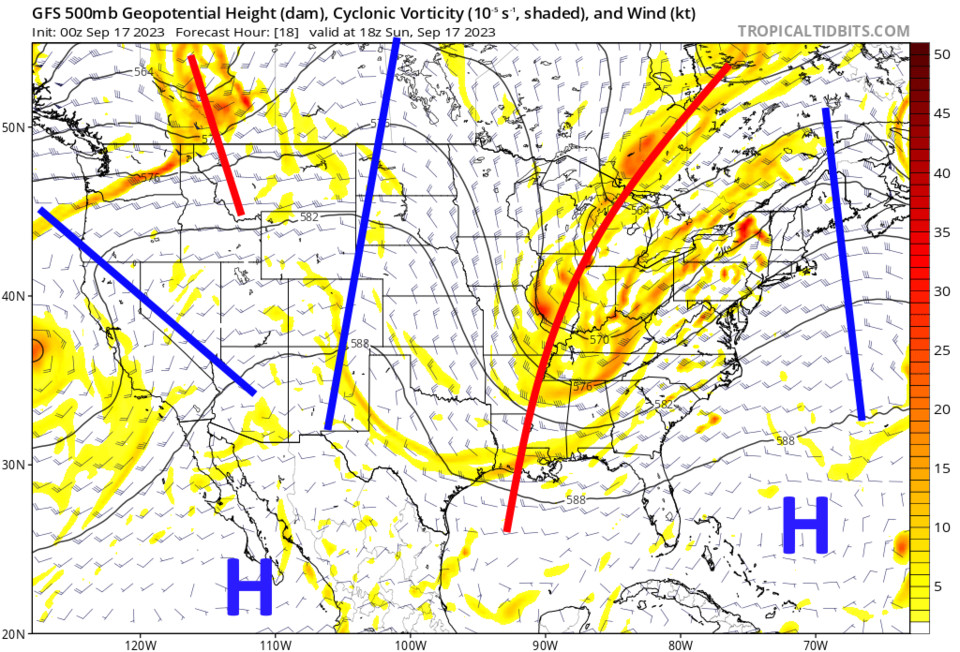 The Longer Range Forecast:
Over the next 5 (Figure 3) and 10 (Figure 4) days, rain totals are very low and spotty state wide. Nothing much to discuss here! Fall is coming!