In Brief:
Very cold air makes a short return and brings a little snow to I-25, a lot in the mountains.
Forecast Discussion:
The big news is again an arctic invasion of very cold air. The front will sweep down the Plains mid-Saturday afternoon (Figure 1). Sunday and Monday will have highs hovering around 10F (maybe only single digits). The very cold air will be shallow and will not be able to climb over the Rockies to the west (Figure 4).
There is some snow with possible periods of freezing rain or drizzle and/or sleet Saturday evening. Another increase in snow chances occurs Sunday evening. Some freezing precipitation may fall, off and on, through Monday midday. Most of the state will be seeing snow and winter precipitation on Sunday (Figure 2) with heavy snow in the north and northwest mountains. This shows up well on the weather5280 forecasters map (Figure 3). He has a Trace to 2 inches along I-25 south of Loveland and 2-4 inches total just to the west of the interstate and up in Fort Collins. Snowfall is impressive to the northwest in the mountains! This same pattern is visible in the GFS snowfall map (Figure 5). I didn't go with the 15:1 snowfall ratios since we should see more of the snow before the very cold air is in place.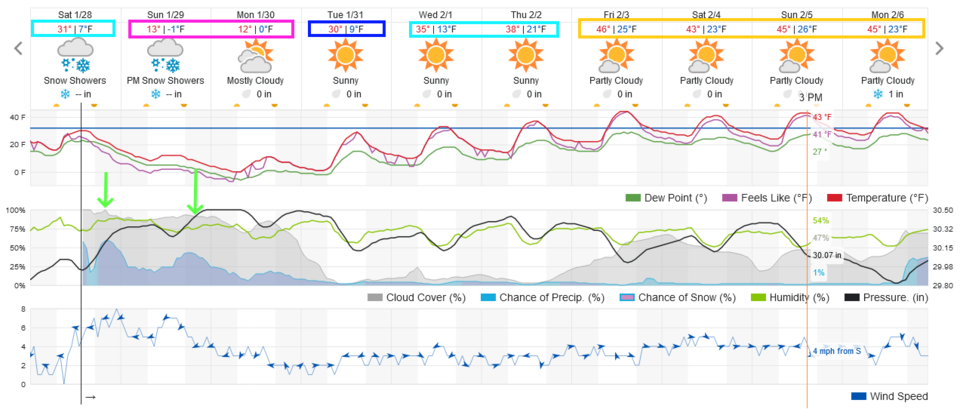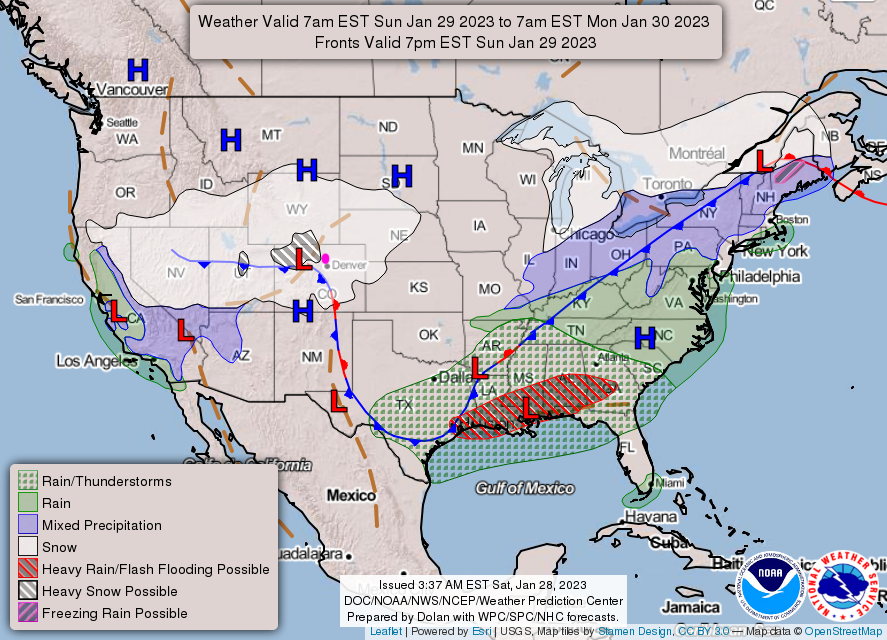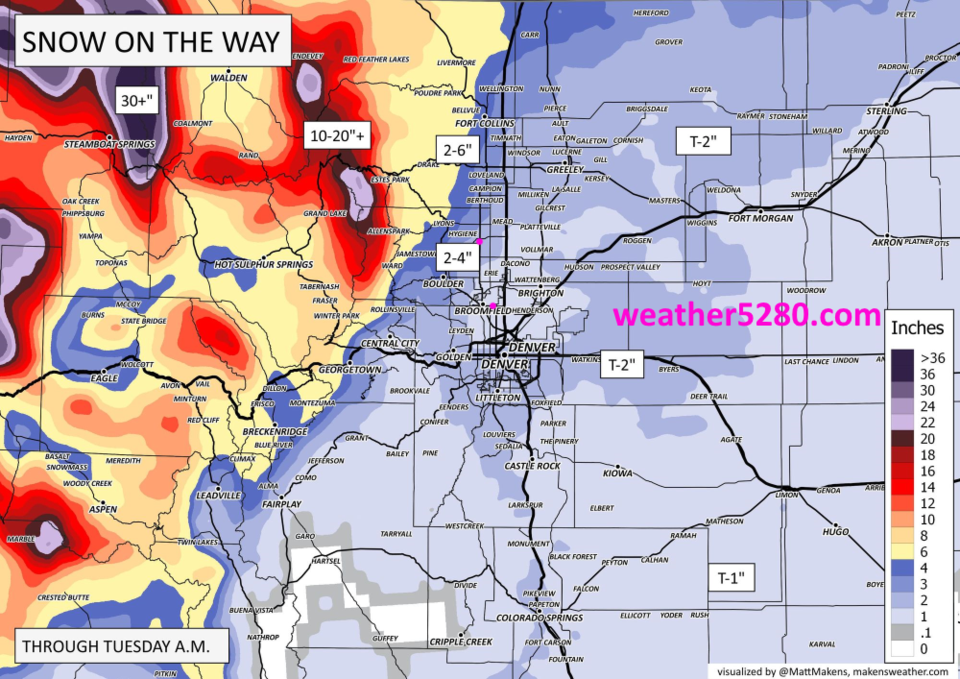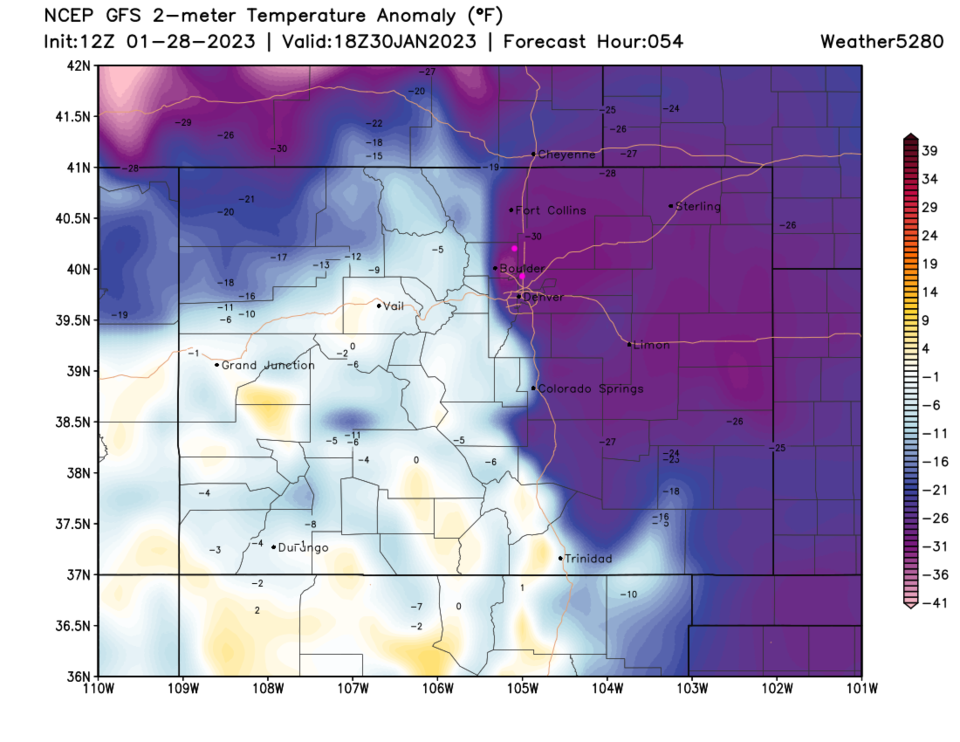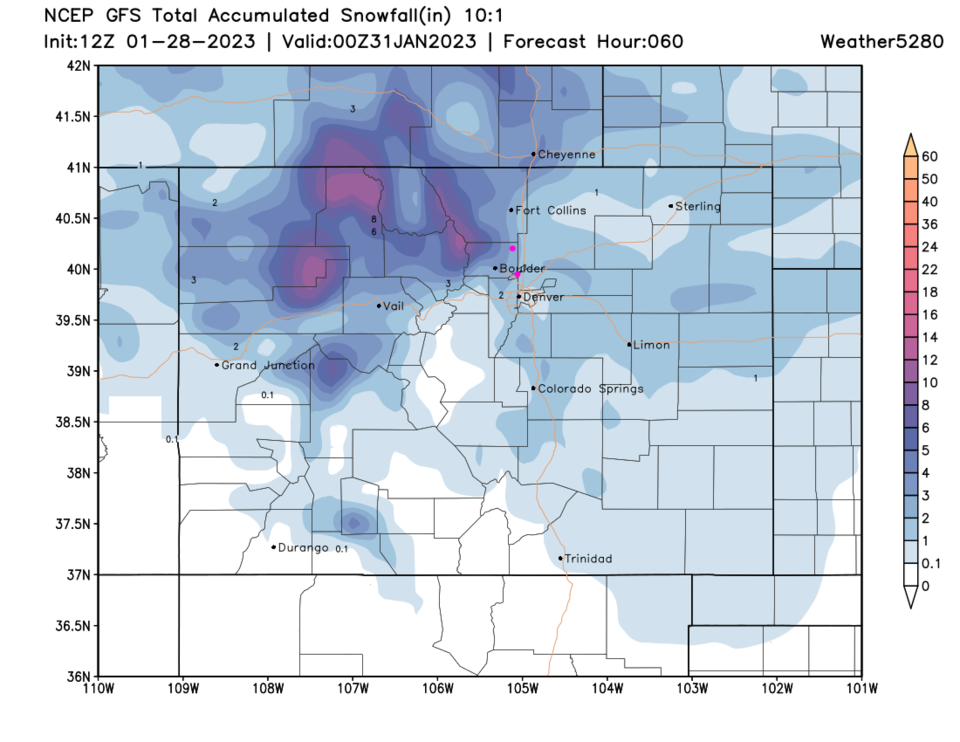 The Longer Range Forecast:
The cold air begins to slosh off to the east on Tuesday but we don't see 40's return until Friday (Figure 1) and no additional notable snowfall over the next 10 days except up in the mountains (Figure 6).