In Brief:
Pretty mild and pretty dry for the week.
Forecast Discussion:
A very quiet period stretches out ahead of us. Figure 1 shows periods of clouds mid-week with pretty normal/mild temperatures. You won't see much this week but a slow snow melt. There are chances of mountain snows on Thanksgiving Eve and Thanksgiving morning (Figure 2), but even up there, snow will be scattered.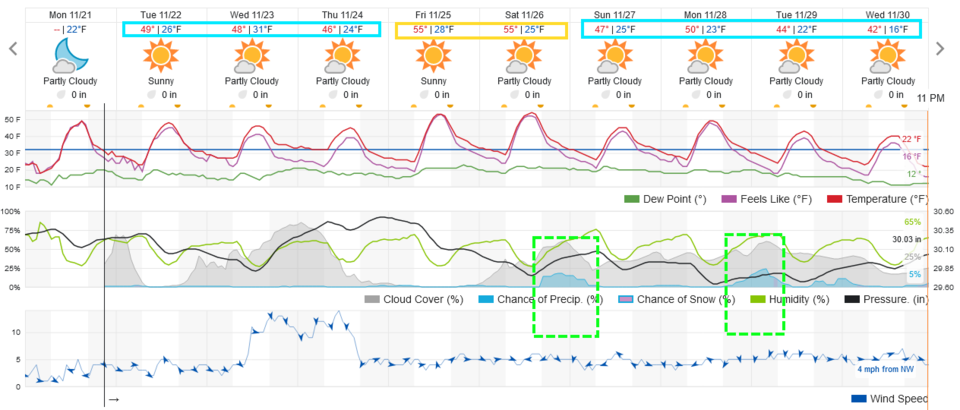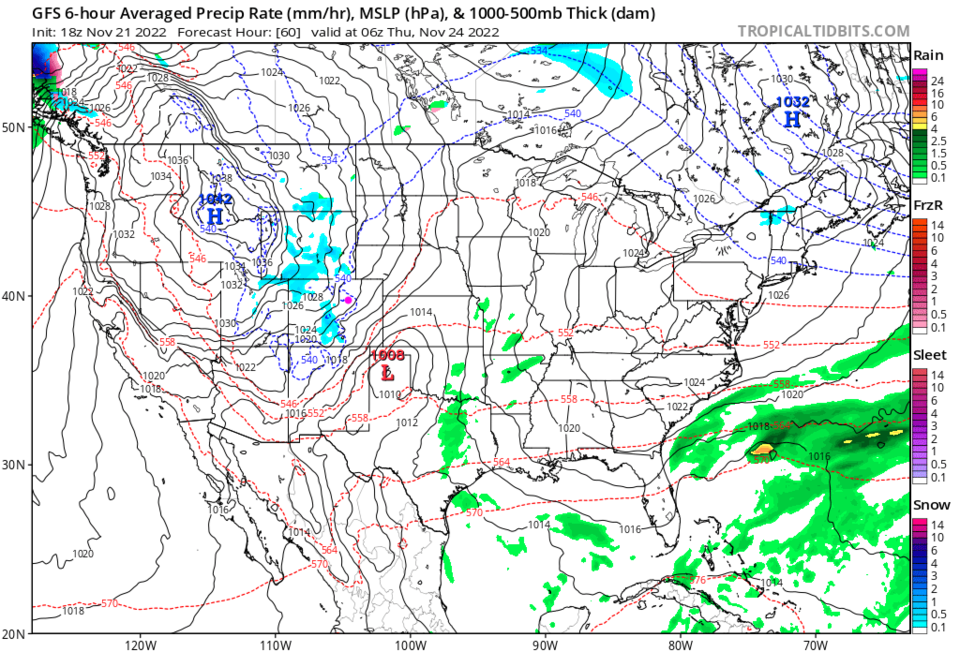 The Longer Range Forecast:
Our next small chance of precipitation comes with a minor trough (red line in Figure 3) approaching the state Saturday evening. The GFS doesn't give us any precipitation with this trough (Figure 4) even when the weatherunderground model sees a small chance (Figure 1). Over the next full 5 days, precipitation will be very light state-wide except for a few spots in the mountains and Palmer Divide (Figure 5).
Thanksgiving Forecast:
We should see a high around 47F and a low around 23F with clearing skies. Winds will be dying down as the day progresses. Happy Thanksgiving everyone!