In Brief:
Quiet mild weather, some wind a times, big mountain snows.
Forecast Discussion:
A ridge sits in the west giving us above normal temperatures much of the time this week. A cool front may give small storm chances Tuesday but things should remain quiet along I-25 (Figure 1).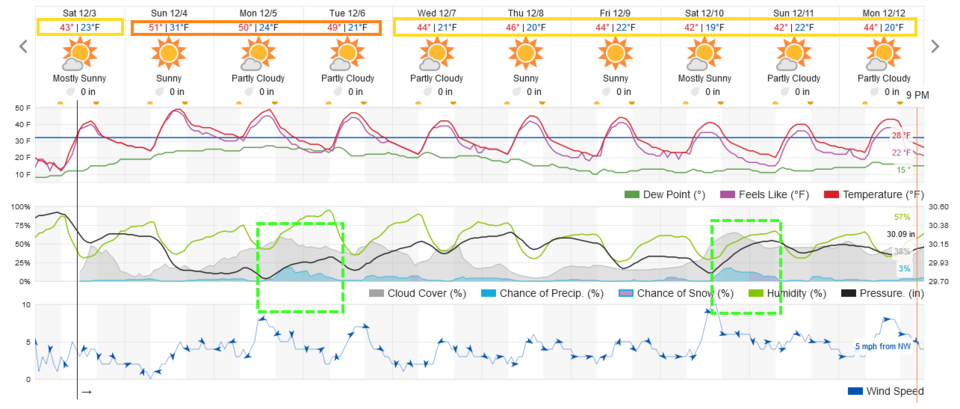 The Longer Range Forecast:
That small storm chance comes from a western trough that pulls north of the state ultimately (Figure 2). Wave after wave of snow will hit the western side of the state (Figure 3). Over the next 10 days, not much precipitation hits east of the mountains but higher elevvation locations get 1.5 to 2 feet of snow (Figure 4). Hurray for the skiers!