In Brief:
Hot, above normal summer temperatures with few afternoon storms. A cold front is in our future.
The Tuesday Update:
Not much to report for the short term. We will continue to have above normal temperatures into the weekend when a cold front arrives (dotted blue line Figure 1 update). After that, storm chances increase with bit of a taste of early Fall weather.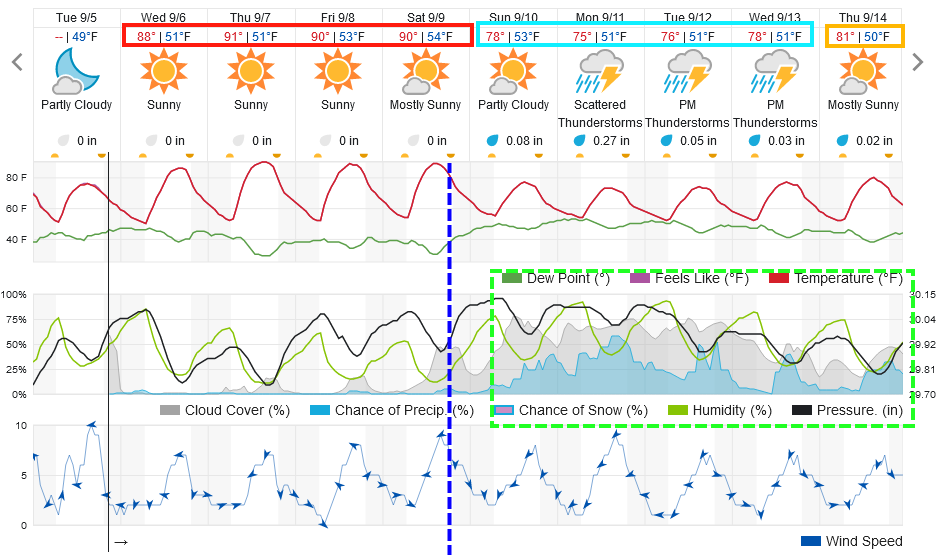 End Tuesday Update.
The Forecast Discussion:
Exciting weather is not to be found in Colorado for a while. We are sitting at about 15 degrees above normal for high temperatures (Figure 1) with only small afternoon storm chances Friday then Sunday through Tuesday. There is some limited "monsoon" moisture flowing into the West (Figure 2) but the big High Pressure center and ridge nearby is keeping most weather quiet (Figure 3).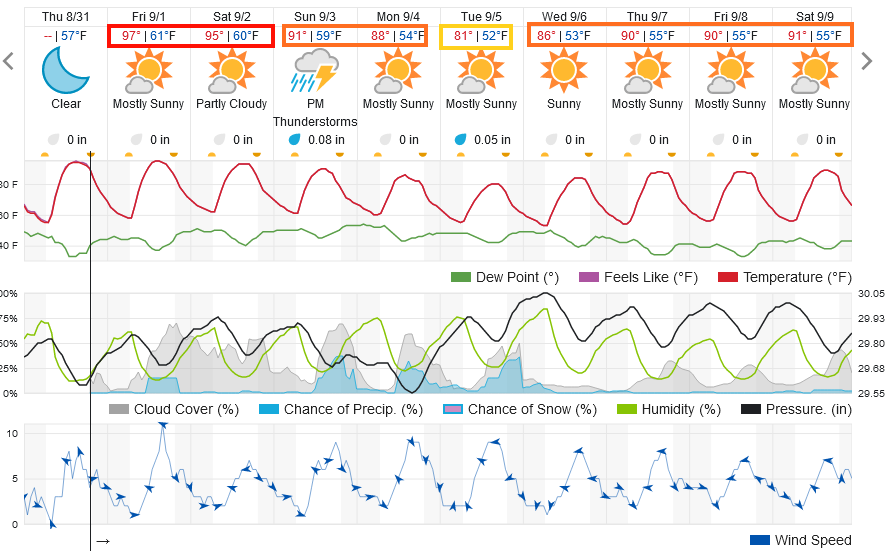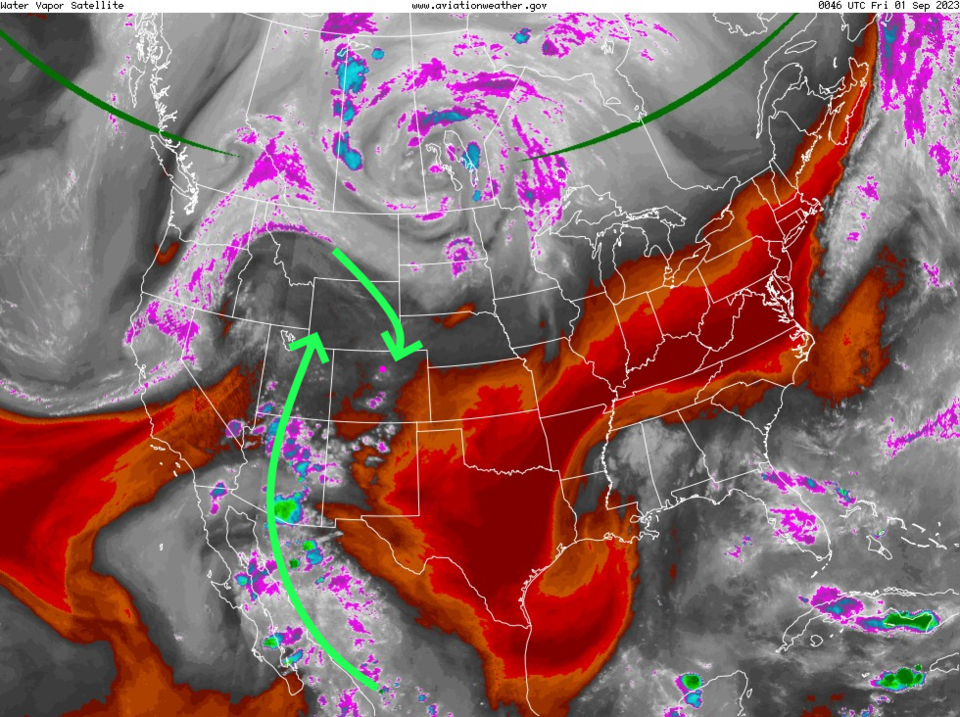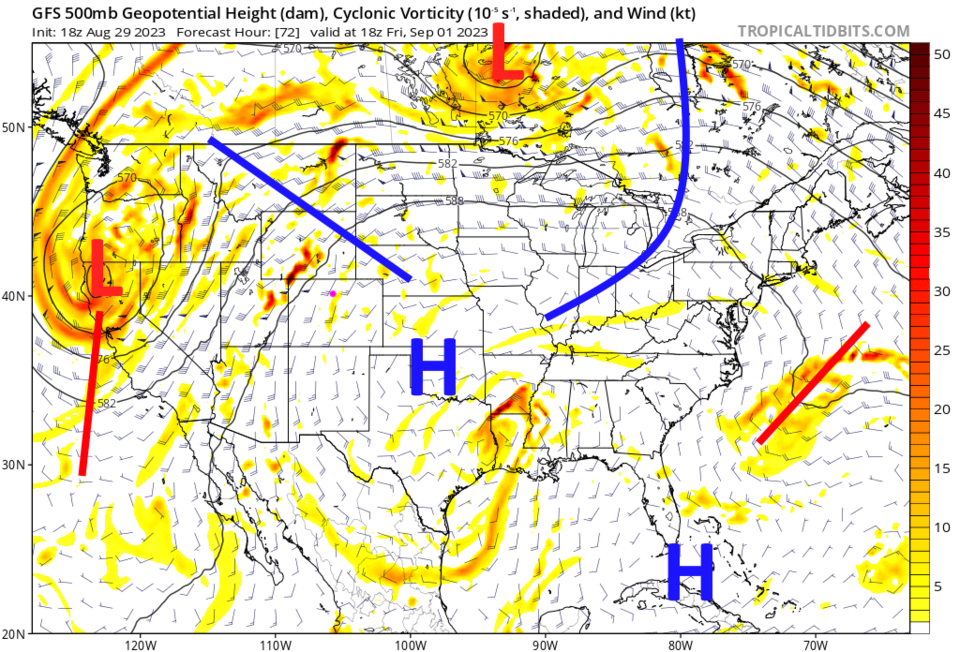 The Longer Range Forecast:
The GFS also gives the state little precipitation over the next five days (Figure 4). Sorry - there isn't much to cover this late in the season!