In Brief:
The week starts cool and wet then the heat returns.
Forecast Discussion:
The snowfall reports are coming in (as of 7am) while the storm seems to have ended earlier than expected. Longmont received about 1.5 inches (though there are a couple of higher reports, 4 and 5 inches, I'm not sure about those- Figure 1). Boulder received 5-7 inches. Broomfield got about 5-6 inches. Most locations received about 3/4th of an inch of water.
Our next front arrives Sunday afternoon followed by some low elevation rain (about a quarter inch) and mountain snows (Figure 2 and 3).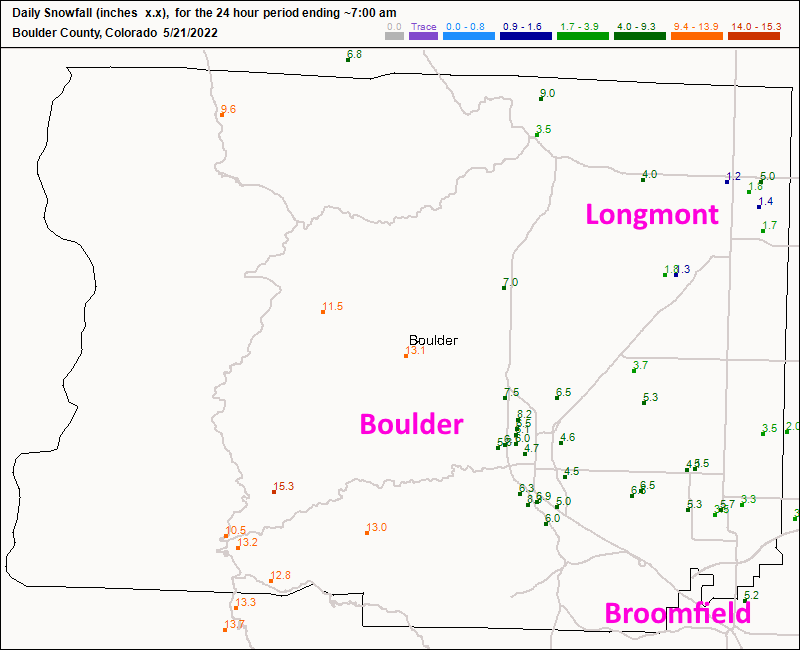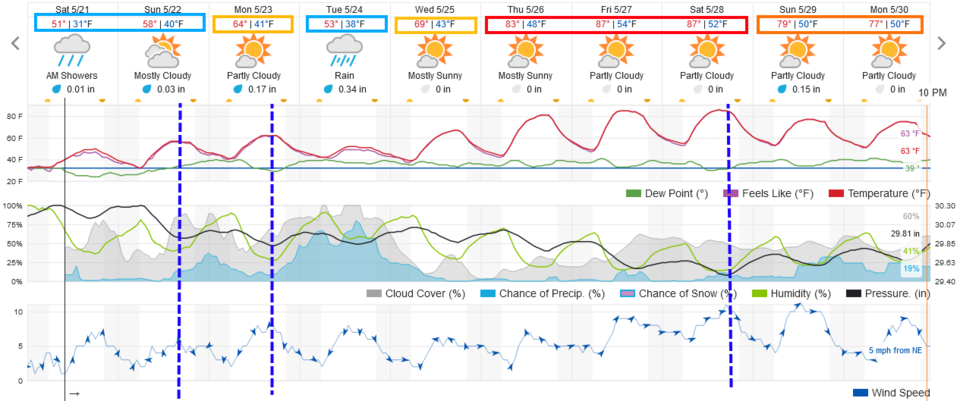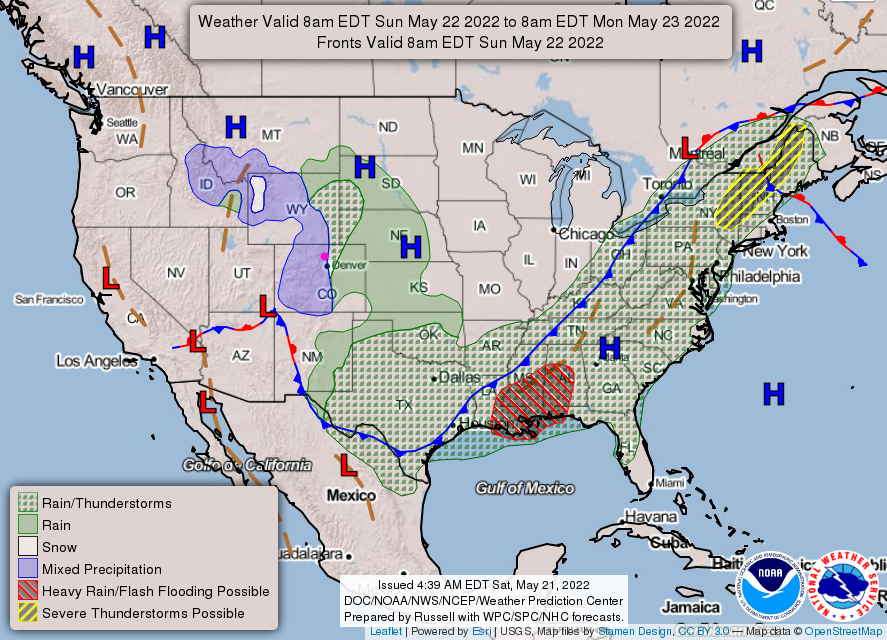 The Longer Range Forecast:
Yet another front arrives Monday afternoon with maybe 1/3 ro 1/2 inch of rain (Figure 2 and 5). This is driven by another healthy upper air trough (Figure 4). There is thunder possible with both Sunday's and Monday's fronts (Figure 6).
Over the next 5 days, Longmont should see about 3/4th inch of rain. Broomfield should do better and top an inch. I-25 north of Denver should remain snow free, but the nearby mountains will get buried (Figure 7).
The heat really returns Thursday through Saturday until a Saturday front cools us a bit and brings back a few thunderstorms.