In Brief:
Friday is chilly, windy, with a bit of snow, then we become dry and 'warm' again.
Thursday Update:
Another windy cold system will sweep down the state Friday. You will really feel the chill. The I-25 cities will not see much except maybe Denver that may pick up an inch or two of snow (Figure 2 update). Other locations may see a dusting to an inch. Sadly, this is not a big storm for Colorado this time.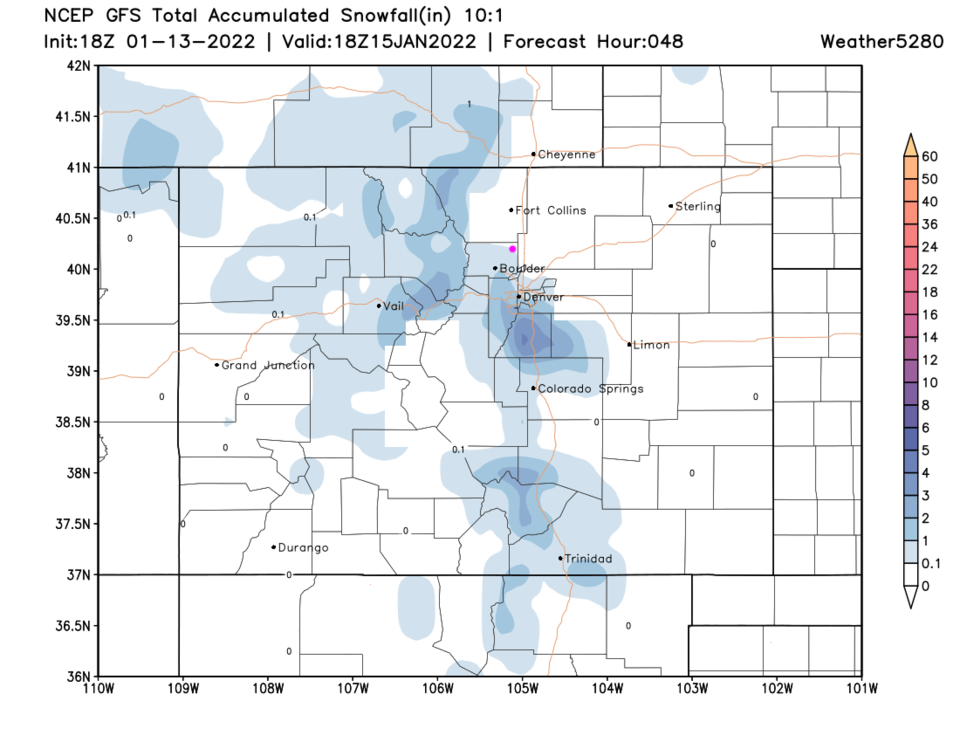 End Thursday Update.
Tuesday Update:
Other than a cold front on Friday that brings mountain snows and a chace of snow showers along I-25 (with a short cool down) - things remain dry and above normal for the next 10 days. Sorry all!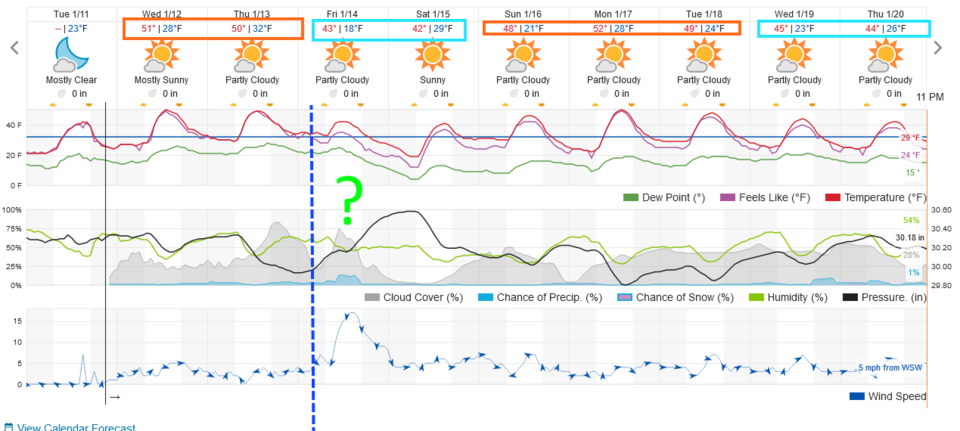 End Tuesday Update.
Forecast Discussion:
The storm played out as advertised. It was a rough commute last night with blowing snow, icy conditions and fog at times. Figure 1 shows snow reports as of 7 a.m. Thursday. Longmont got 4.5-6.5 inches. Boulder received 7-11 inches. Figure 2 shows the Denver Metro where sites around Broomfield received 5-6 inches. Temperatures went down to +/- 0F.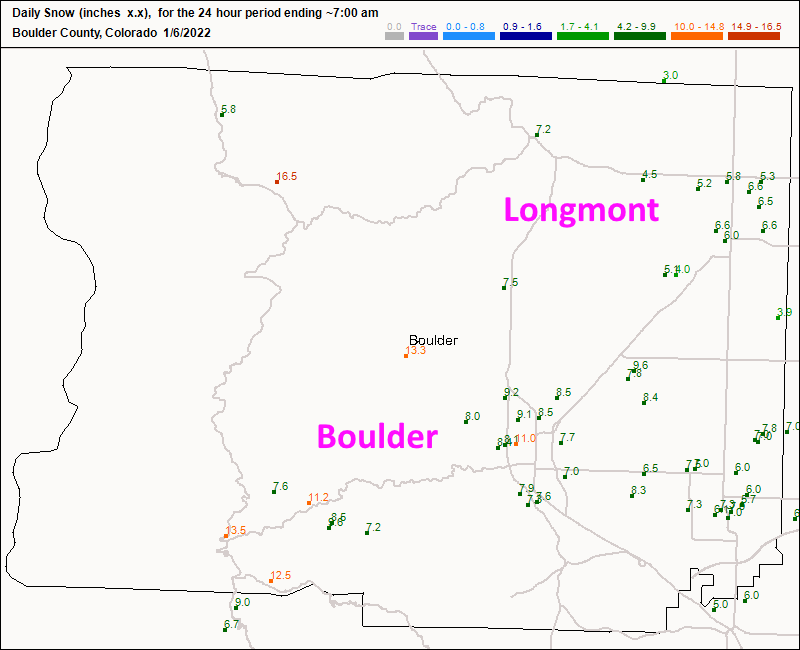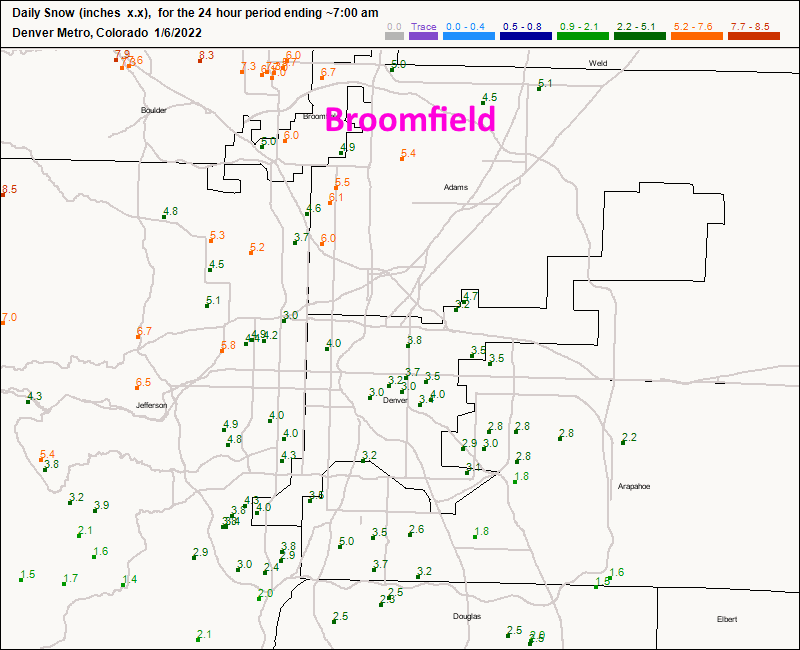 The Longer-Range Forecast:
There are about three weak cold fronts coming this week (Figure 3) that is powered by the trough marked in red in Figure 4. The first one gives us a chance of of snow Saturday night. Amounts look to be around a dusting to an inch of snow from Longmont to Broomfield (Figure 5). I'll update as needed here. After that, we have a stretch of dry weather with highs around 50F with little additional snow in northern Colorado. You can see evidence of a good southern Colorado storm sometime later in the 10-day forecast window.