In Brief:
Slow warm up and dry on the Plains.
Tuesday Update:
Longmont saw 3.2 to 4 inches of snow. Boulder did better with 4-6 inches overall. (Figure 1 update). Not shown in a figure: Ft. Collins saw 3-5 inches. Estes Park picked up 3-5.3 inches. Western Denver saw 2.5-4.5 inches while the Airport areas got about 2.2-2.4 inches.
We have mostly dry and warming conditions for much of the rest of the week.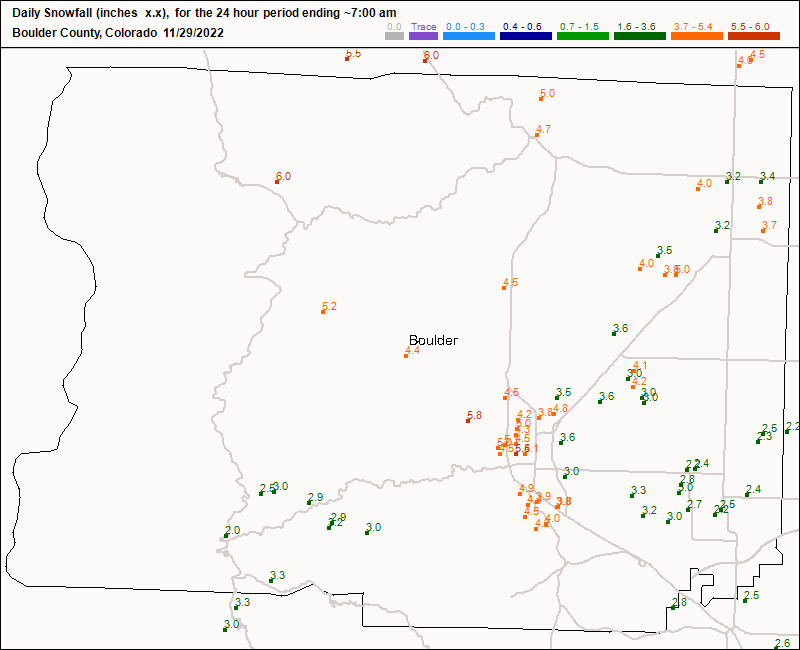 End Tuesday Update.
Forecast Discussion:
A couple of storms are going to make the end of the Holiday week and start of the workweek interesting. A weak cold front arrives around sunset Saturday and kicks off a brief period of light snow at lower elevations (a Trace to 1.5 inches) and a 1-3 inches in the mountains between about 9pm and 4am Sunday (Figure 1). Light snow totals seem widespread by Sunday morning (Figure 2, the GFS and Figure 3 the NAM).
We warm up again for a couple of days, then the next storm hits...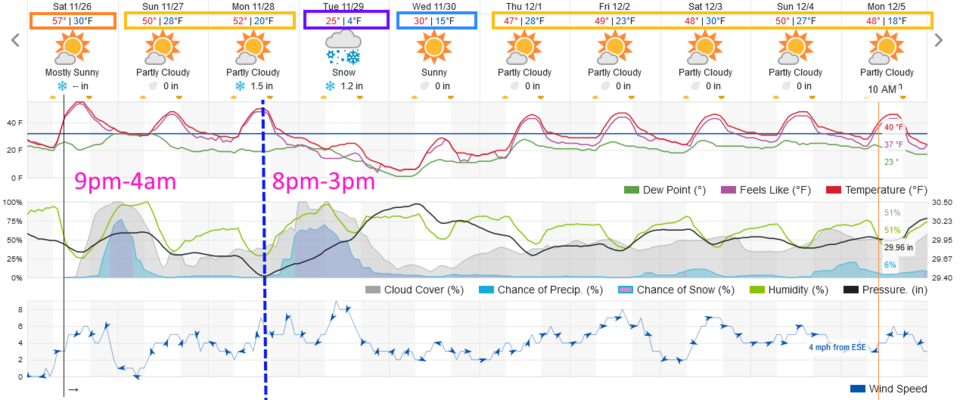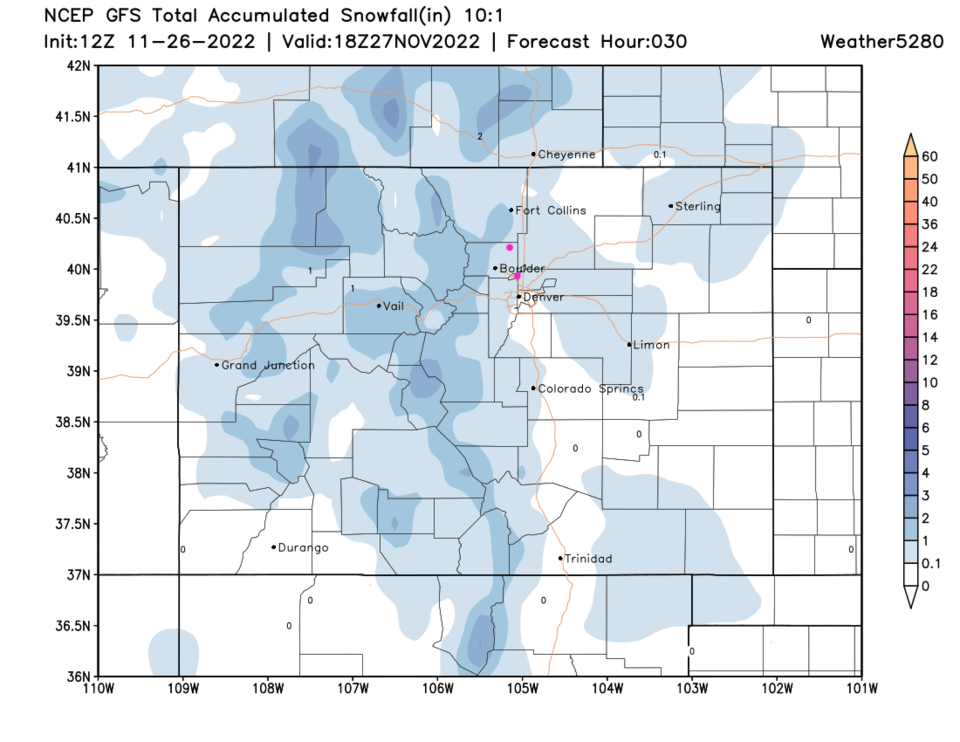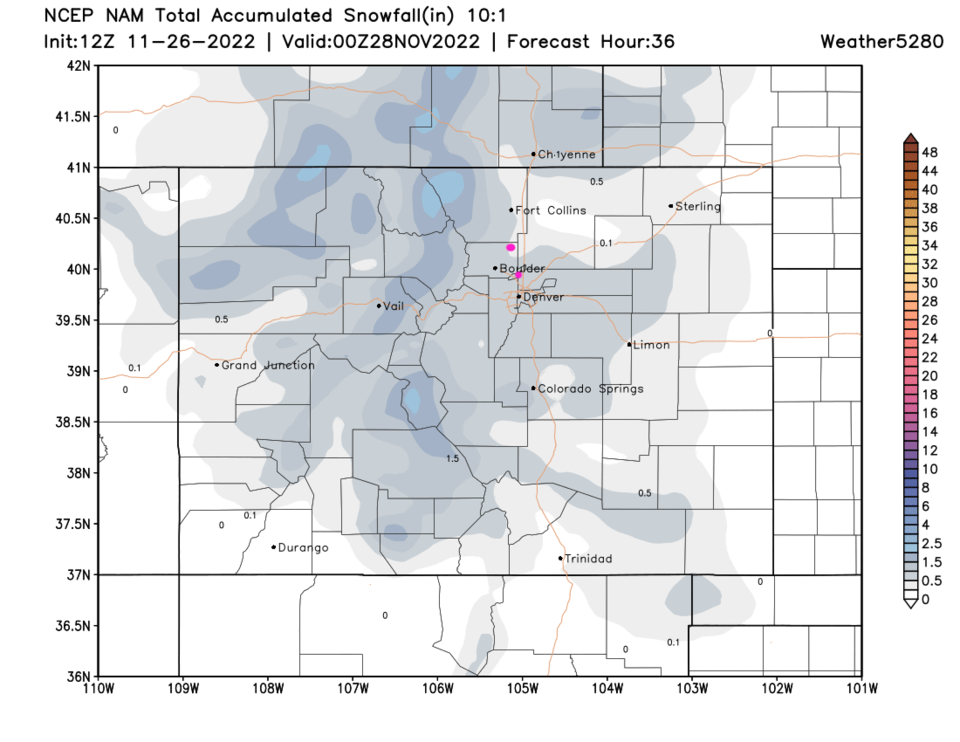 The Longer Range Forecast
This next storm is powered by a strong shortwave and and a healthy dose of very cold air (Figure 4) again arriving with a sunset-ish front. I try not to forecast details on the next storm until the current storm is done, but it looks like 5-12 inches of snow for the higher mountains, 3-5 inches for the I-25 corridor, and 1-3 inches out on the eastern Plains. Tuesday morning will be another rough commute.