This content was originally published by the Longmont Observer and is licensed under a Creative Commons license.
You've picked your cruise. You've booked your cruise. You have anticipated your cruise. But are you ready? Here are some steps to take to help make your cruise the best vacation ever.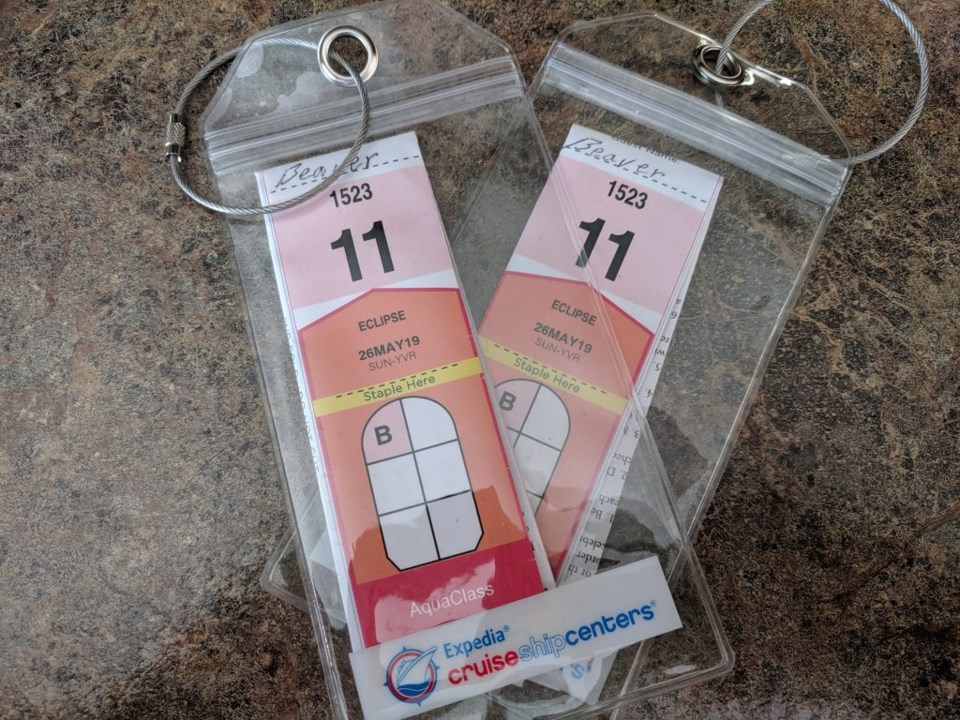 Check-In Ahead
Before your cruise is scheduled to sail, you will get an email asking you to check into your cruise. This allows you to enter all the information needed to print luggage tags. You can also pre-book excursions, specialty dining, scheduled dining, showtimes, and more. Once you've done that, you'll be able to print your luggage tags and other documentation. The sooner you go through this process, the sooner you'll be ready to go … or at least discover any glitches or misinformation. Once your luggage tags are printed, you're ready!
NOTE: If you have a good travel agent, all of this and more can be done for you at no charge.
Pack for Cruising!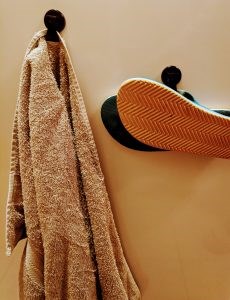 As with any trip, you want to pack your travel documents, including any travel protection you may have purchased (which I would highly recommend), as well as clothes and shoes for the weather and activities where you're going.
For a cruise, there are a few more things to consider. For example, most cruises have spas and pools onboard. Many have other activities on board that may require certain preparation. They may have a special walk to raise funds for a cause, or a special theme night, like an eighties party or a costume ball. They may be hosting a formal night or two for you to sport that new suit or dress. Be sure to take a look at the itinerary so you are fully prepared for your adventure!
You might want to pack with your cabin in mind as well. Did you know that cruise cabins have metal walls and doors? My husband and I found that strong magnetic clips a must-have. We usually bring six or so. One of them hangs on the wall above our desk or dresser, it holds our documents for the ship, dining, excursions, etc. One for each passenger hangs in the bathroom, it holds our wet swimsuits, wet towels, or even cosmetic bags. One for each passenger hangs on the wall near the door, they hold our jackets, hats, raincoats, or even flip-flops. With a few clips, we have made a small space organized and livable! We can even leave messages on the outside of the door if we are traveling with friends who might come looking for us or if we want to leave a message for our cabin steward.
Finally, it's important which bags you choose to pack. Remember that you will be living with them in that quite possibly small cabin. We tend to pack shallow or collapsible bags so that we can easily stow them under our beds, once we have moved everything into the closet and drawers. After all, who wants to be tripping over a suitcase for a week?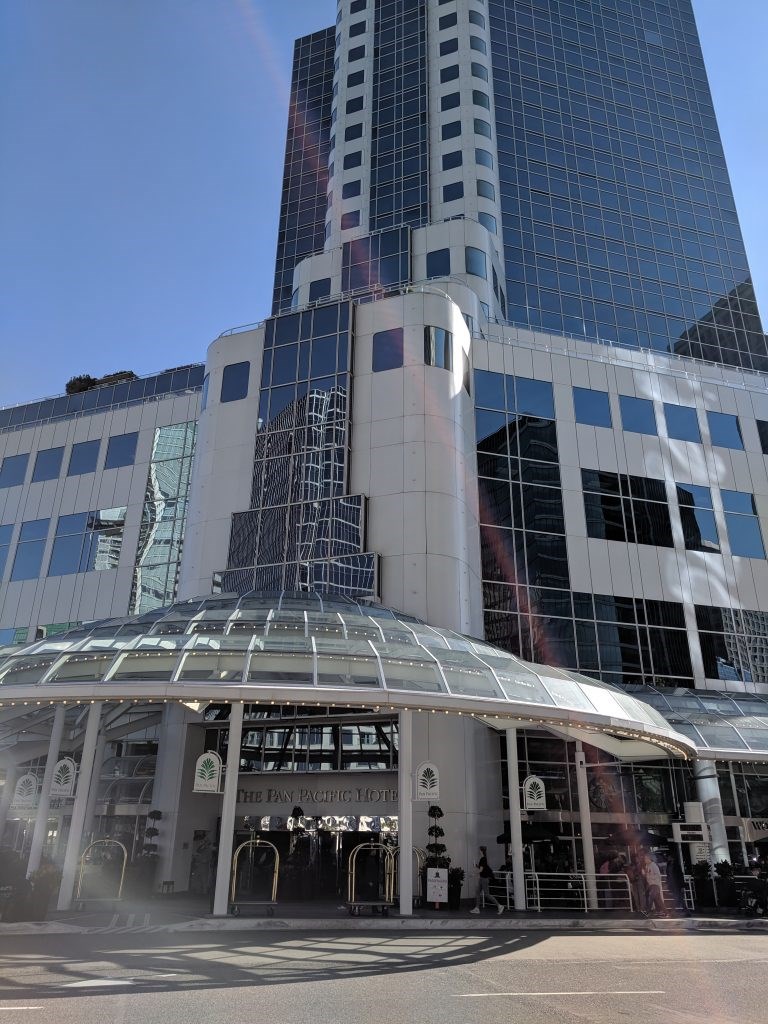 Arrive the Night Before
Cruises almost always leave on time, and if you are not on board, it is your responsibility to get yourself to the next port of call. Avoiding an arrival to the dock as (or after) your ship sails away is easy: Simply travel the night before. Stay in a nice hotel not too far from the dock, and you'll be relaxed and ready when it's time to leave.
For my husband's and my first cruise, we boarded our flight from Denver to Chicago, but there were mechanical difficulties. Rather than unloading the plane, they showed a movie while we waited for the plane to be repaired. Then they showed another movie!  By the time the plane was travel-worthy and we had flown to Chicago, we had missed our connecting flight to Miami. The airline took the responsibility for the missed flight and rescheduled us, but we still didn't get to Miami until the next morning! Because we flew the day before the cruise was scheduled to begin, the worst thing that happened was we didn't get to stay in the hotel we had reserved. They were very understanding, by the way, and we were not charged for the night. 
What would have happened if we had not planned an extra day of travel? The cruise would have left without us, and our only option would have been to purchase another flight to the next stop, if available, and then find lodging until the ship arrived there.
The lesson? Rent a hotel room at least the night before your cruise. You won't be sorry. And the bonus is the port city you're leaving from probably has some great things to offer your vacation on its own merit. Take a walking tour of downtown at the very least. Or book a pre-cruise excursion. After all, you're traveling all that way. Why not take full advantage of the dollars you spent to get there?
My family and I took a Mediterranean cruise. We began in Venice, Italy, and we disembarked ten days later in Rome. We had never been to either city. As a result, we actually planned a several-day stay in Venice before departure. We toured the city, sampling restaurants and markets, enjoying gondola rides, and finding our way around the floating city. Then we stayed in Rome for just as long after the cruise was over, touring the Vatican, the Colosseum, St. Peter's Basilica, and more. When our vacation was over, we felt like we had taken full advantage of our first trip to Europe.
If you want a full-service trip, have your travel agent book your cruise, your flight, transfers to and from the airport, and any pre-, post- or in-trip excursions. Why? If your whole trip is booked as one seamless vacation, it will save you worry, time, and energy. You'll arrive at the airport, look for a sign with your name on it, and the holder of that sign will take you to your hotel. The next day, you're off on your cruise, and when it's over, you'll be delivered back to the airport again for your trip home. Easy! If you're one of those people who love to explore on your own, however, you can shuttle, train, or taxi as well.  Either way…
Book Your Hotel Near the Terminal
If it's possible, book your hotel walking distance, a short cab ride, or in close proximity to public transportation. Taking a quick tour of the site around the terminal BEFORE you're loaded down with luggage will help you feel more comfortable about your departure and save some steps when it's time to go. Plus it's really fun to see all the activity involved in getting that cruise ready. The cruise line will usually have directional signs set up in advance, such as where to take your luggage and how and where to check in once you've delivered it.
Embarkation
Once it's time for embarkation, there are several steps to go through. You'll see signs showing each of these steps, and they're usually numbered.  
Step 1: Drop off your luggage.  Be sure to have your cruise tags on it so it is easy for the crew to get it to your room. We once learned on a cruise what happens when you don't carefully follow all of these signs. We inadvertently went straight to step 2, and by the time we realized it, it was too late to go back. The result: we ended up carrying on all of our luggage! It's difficult to tour the ship or enjoy the buffet when you're loaded down with bags! 
It takes a while for your luggage to be delivered to your room, so you might want to be wearing or carrying whatever clothing you want for the first day. For example, if you want to take advantage of the swimming pool as soon as you're on board, carry your swimsuit on with you. Also, carry or wear whatever you plan to wear for dinner that first evening. With these precautions, you won't waste a moment of worry wondering when your luggage will arrive!
Step 2: Check-In. This step seems daunting, but at least everyone is in a good mood! If you have pre-checked in online, it's much faster because all you have to do is show your boarding documents and photo identification. The ship staff will also take your picture for facial recognition purposes as you are entering and exiting the ship. They'll give you a key card or equivalent that you should keep on your person during the entire trip. It works as a key card for your room, to check-in and out of the ship, and for any onboard purchases.
Depending on the class of cabin you book, you can often skip a lot of the line, too. There are lots of people helping, so it goes fairly quickly, and they often have water or other refreshments to make your wait a little more comfortable.
Step 3: Customs, if required. This step varies by ship and by itinerary. Most cruises do visit foreign ports, so some kind of immigration process is necessary. Sometimes this means your passport is collected so the ship can clear as a whole. Your passport will then be returned to your room. Other times, there is a formalized customs process upon arrival in the other country and then again in the United States.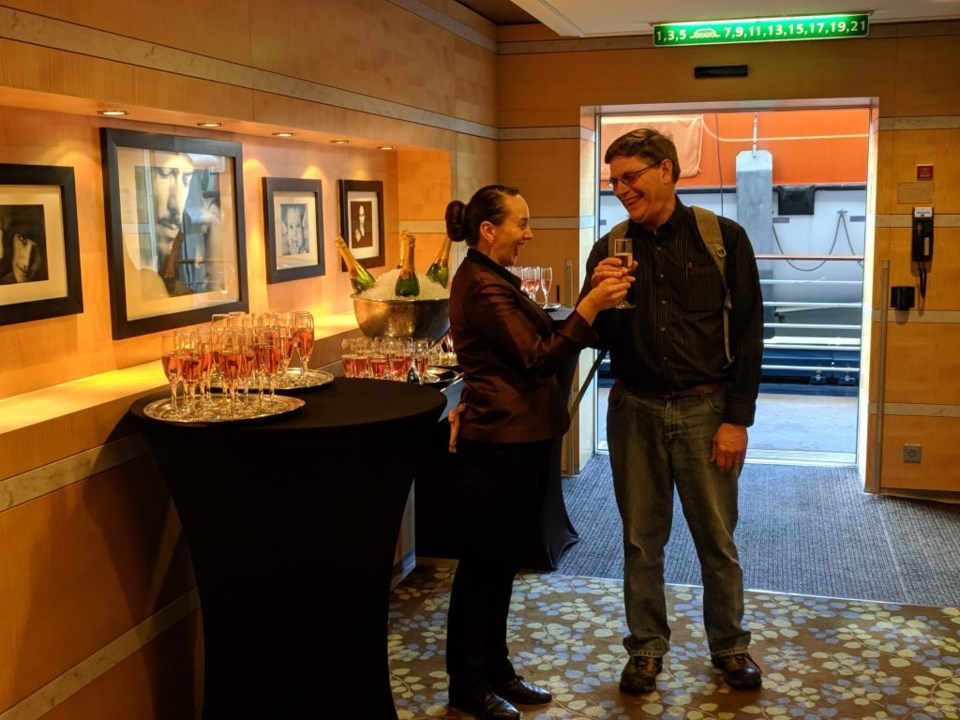 Step 4: The Fun Begins! Once you've made your way to the ship, there is usually a celebration of some kind —one that always involves food, drink, and lots of photo opportunities! Take a tour of the ship as soon as possible so you'll know what's available at the beginning of your cruise instead of finding that special place at the end when it's too late to enjoy it!
Remember the movie National Lampoon's Vacation starring Chevy Chase? A little bit of preparation will help you to avoid a similar fate. If you follow these steps and bits of advice, your cruise will be memorable, but for all the right reasons!