This content was originally published by the Longmont Observer and is licensed under a Creative Commons license.
The exhibition at the Firehouse Art Center, titled Breaking Ground, works to address the way we engage with our environment, both inside and out of the spaces we construct for ourselves. The mixed media in the gallery highlights the work of three artists of exceptional talent and wildly different approach.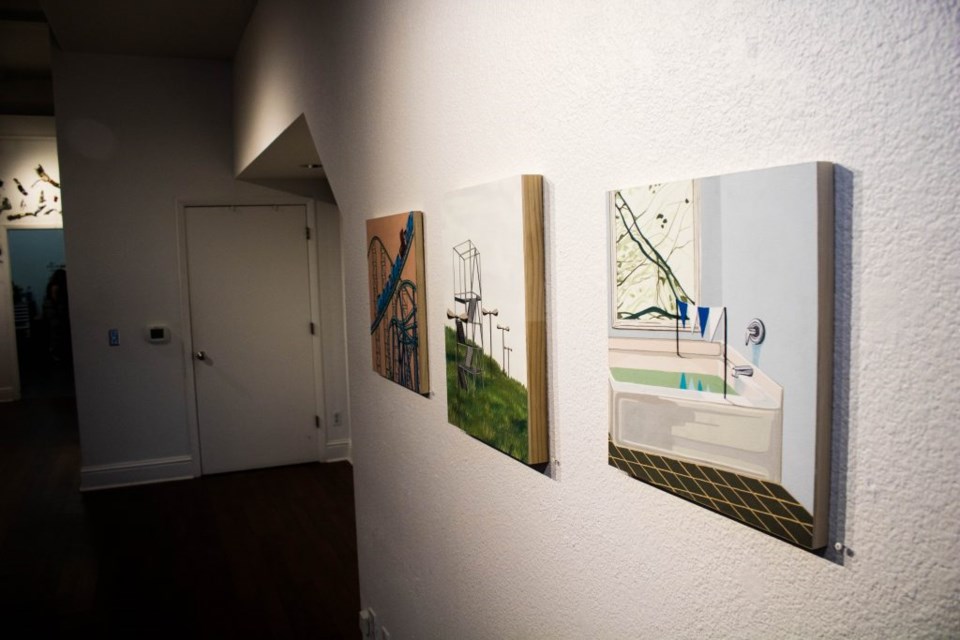 Flanking the entrance are paintings by Alice Stone Collins, examining borders and transitions, both physical and emotional. They offer a unique perspective juxtaposing the urban and mundane with placement in the natural world.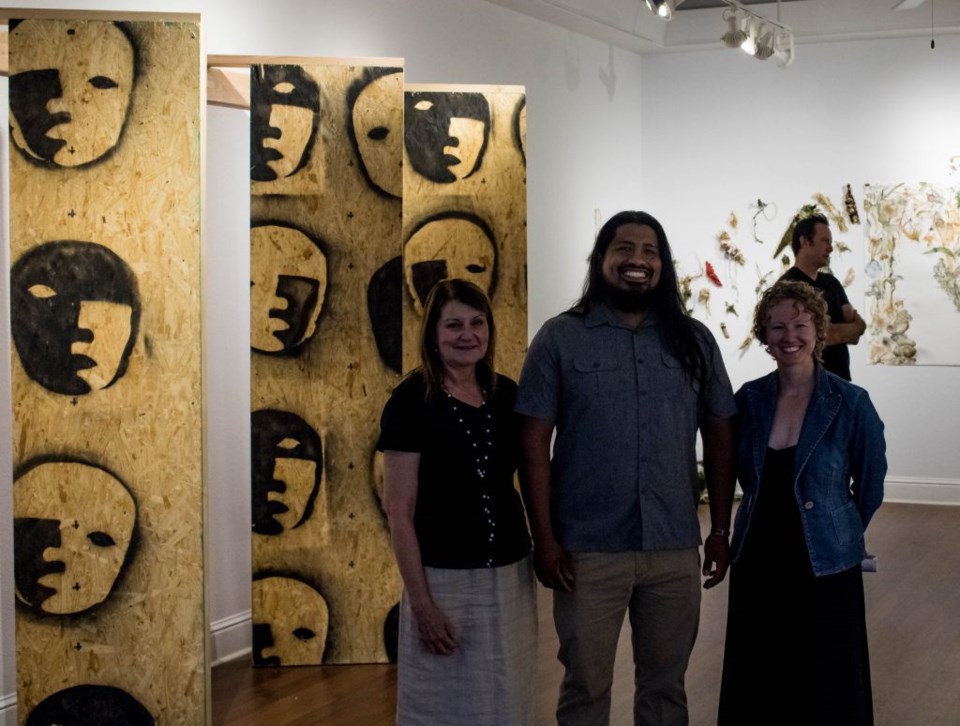 Dominating the left wall is a monumental piece by Saxon Martinez. Strongly influenced by Olmec and Mesoamerican culture, the work features lithographed masks on one side, with elaborate sugar skulls embedded in the exposed construction materials.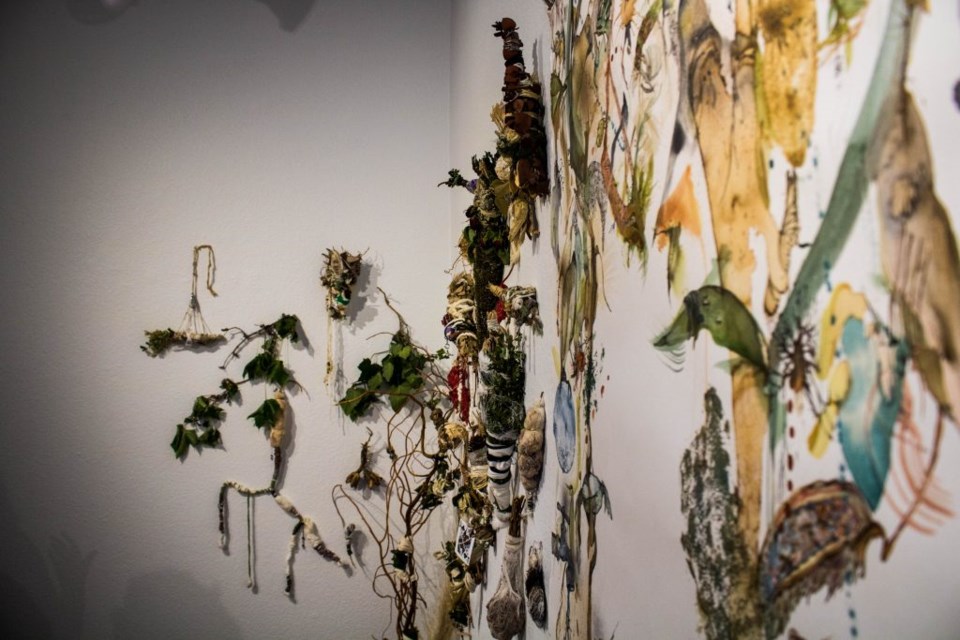 Pam Rogers' work, decorating the rear wall of the gallery and also hanging in frames within the right alcove, highlights nature in all its fabricated glory. The sculptures are made of all natural materials, found and pieced together. The paintings that accompany the sculpture are on handmade paper, with pigments made from plants, soil and minerals.
Breaking Ground will be open to the public until July 28th.