NBC's Dateline team traveled to Longmont to feature the case of Rita Gutierrez-Garcia, a mother who went missing in the city. Her remains were later found in Weld County.
In an episode of the program that aired Friday, reporter Keith Morrison interviewed a woman who has been connected to the case.
Gutierrez-Garcia went missing from a bar in Longmont on March 18, 2018, after she celebrated St. Patrick's Day with friends and family.
Juan Figueroa Jr. was identified as a suspect, as Gutierrez-Garcia had rejected his advances earlier in the night, First Assistant District Attorney Katharina Booth said. Figueroa offered Gutierrez-Garcia a ride later in the evening, but she declined and called him a "weirdo," Booth said.
He then attacked and killed Gutierrez-Garcia, the first assistant DA said.
In the latest Dateline episode, Morrison interviewed Gutierrez-Garcia's sons, who said they were trying to call their mother the morning after she went missing.
"She wouldn't pick up — I was scared," her youngest son, Reyes, told Morrison.
The family of the missing mother tried to call her for two days, before turning to authorities.
Longmont Police Department Detective Cody Clark was assigned to the case, which he spent the next four years investigating. He found a connection between the case and a previous assault — the survivor of that attack, Kaylene, recounted her experience for the first time on television to Dateline.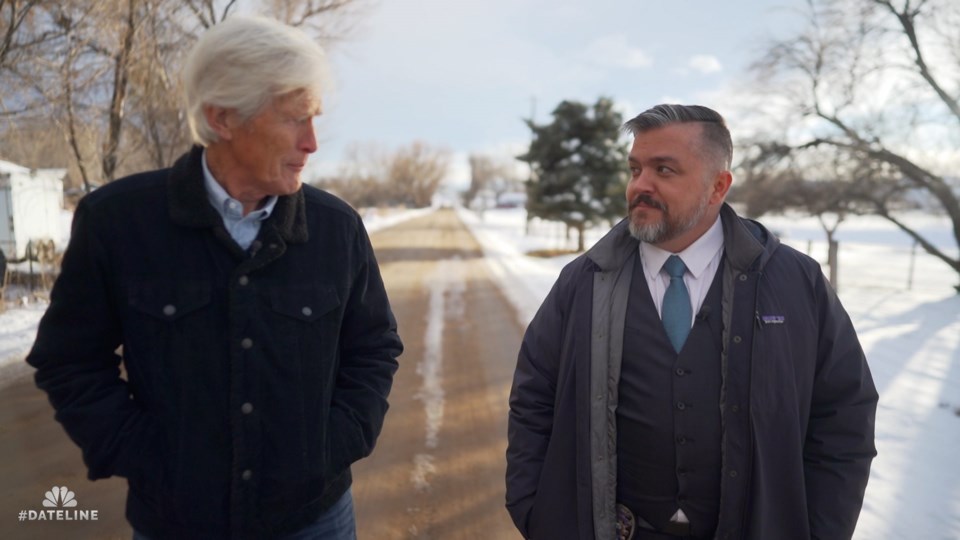 Like Gutierrez-Garcia, Kaylene went out to have a fun night in the city, but she started to feel unwell, she told Morrison.
"Everything went to a blur," she said in the episode.
She was trying to charge her phone because it had died, and a man she had met earlier in the night unplugged her phone and told her something bad was occurring and that they had to leave right away, Kaylene told Morrison.
The stranger led her away — his arm around her waist, and took her to a home, where he began assaulting and strangling her, she said in the episode.
"He said he was going to kill me," Kaylene told Morrison.
She was able to escape, and reported her case to authorities. Longmont Police Detective Sandie Jones met Kaylene soonafter.
"It was the worst I'd ever seen," Jones told Morrison. "Her eyes had hemorrhaged, she had marks on the back of her neck, she had bruises on her arms and her legs."
Her attacker was later identified as Figueroa, and her case was connected to the killing of Gutierrez-Garcia.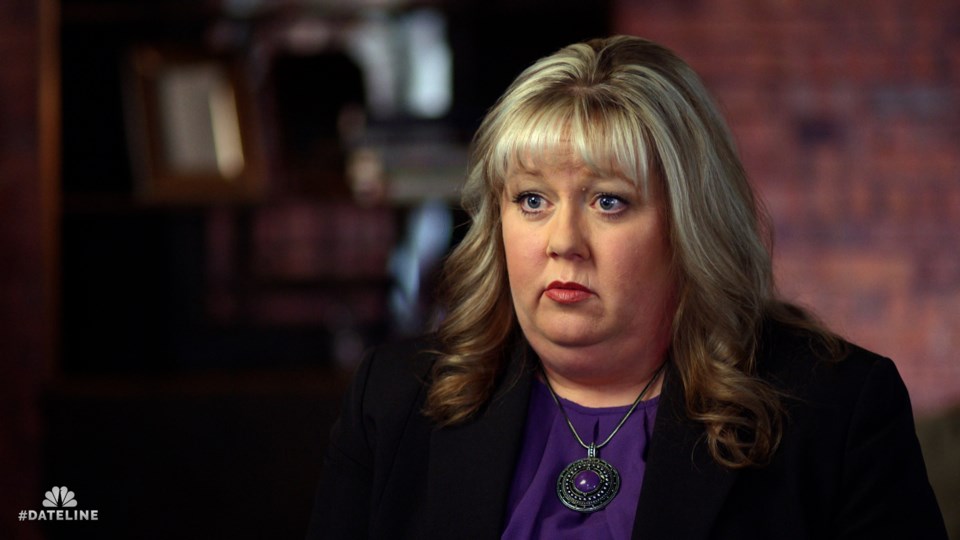 The Dateline episode revealed many further details about both investigations, and included interviews with multiple people who were connected to the cases.
More than four years after Gutierrez-Garcia went missing from the Longmont bar, Figueroa was sentenced to 48 years in prison for her kidnapping and murder.
Disable checking
Premium suggestions
Disable checking
Premium suggestions