This content was originally published by the Longmont Observer and is licensed under a Creative Commons license.
Written by Andrew Zimmerman
It's that time of year again when many take to the outdoors for fresh air and exercise, be it hiking, biking, running, or whatever you're into. Along with these outdoor activities comes some risks.
If you're a cyclist who chooses to ride on the road with automobile traffic, the risks can be especially high and costly. First of all, you should be informed as to the applicable Colorado laws governing cyclists and vehicles.
Note that there are both specific laws for cyclists and specific laws for motorists, however, cyclists should be aware that a bicycle is counted as a "vehicle" as defined in Colorado Statute 42-4-1412: "Every person riding a bicycle shall have all of the rights and duties applicable to the driver of any other vehicle..."
Statistics gathered by the City and County of Denver for 2008-2012 reveal a trend of increasing cyclist/automobile accidents. It was found that 52 percent of incidents resulted in some kind of bodily injury, while four of them resulted in fatalities. In a state like Colorado and a city like Denver with a high number of cyclists, Denver has one of the lowest bicycle fatality rates among large cities in the nation. Specific numbers and statistics were not available for Longmont.
So what do you need to know? A good place to start is the Colorado Statue 42-4-1412 as it explains the rules and regulations governing bicycles and traffic. For example, did you know that when a bicycle wants to make a left turn, that they are supposed to stay as close to the right-hand curb until the left turn is made?
I had the opportunity to speak with Sergeant Eric Lewis of the Longmont Police Department to get some local law enforcement perspective on this topic.
Lewis pointed out that as far as the City of Longmont goes, the majority of bicycle/automobile accidents happen because the bicycle is transitioning from a sidewalk/pedestrian zone, to a roadway, without dismounting as is the local ordinance, which is different than the State law. Unfortunately, as per Sgt. Lewis, the details and examples for a "bicycle dismount" are not clearly defined, thus leaving some gray area that has caused problems.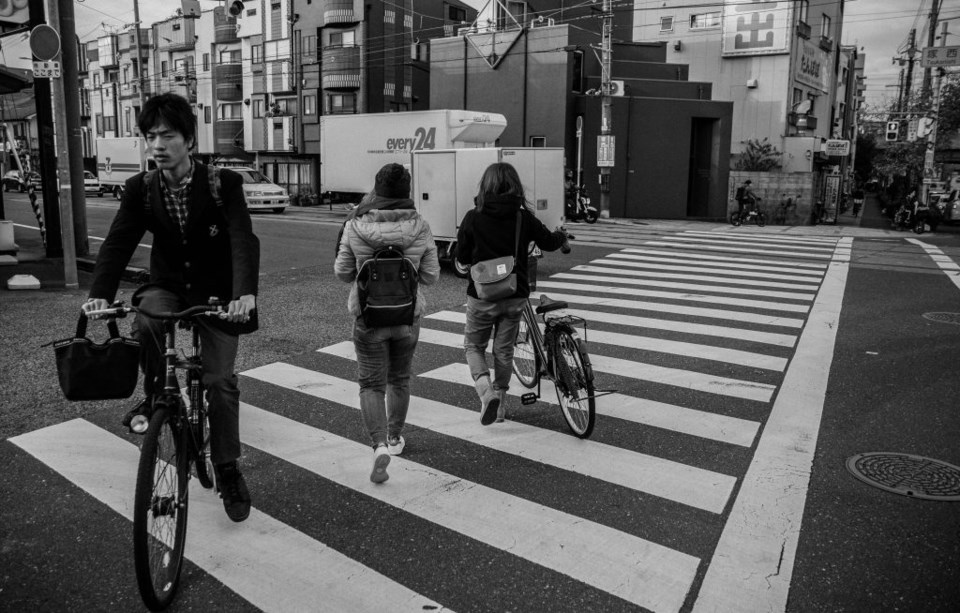 For anyone who rides a bicycle in or near automobile traffic, be forewarned that when a bicycle is being ridden on a sidewalk, for example, it is considered a pedestrian and needs to follow the applicable laws for pedestrians. If the bicycle is being ridden on a roadway then it is considered a vehicle and needs to abide by traffic and driving laws.
Ultimately it is up to each of us to be informed and responsible. Sgt. Lewis stated that the City of Longmont Police Department encourages citizens to "be mindful and aware." The laws are well documented and available for all to review. We all know that when a bike and car are involved in an accident everyone loses and, typically the cyclist is injured as humans and bicycles are no match for a moving vehicle.