This content was originally published by the Longmont Observer and is licensed under a Creative Commons license.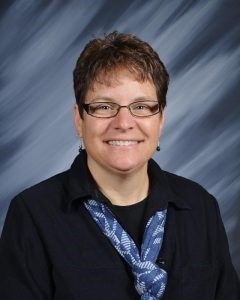 Students, teachers, alumni and community supporters crowded into the open house celebrating Longs Peak Middle School's 50th Anniversary on Friday. Principal Ann Reed described the event as celebrating the past, present, and future of Longs Peak and invited the community at large to share in it.
The school's jazz band entertained everyone with some peppy tunes, and then the school's mariachi band added some Mexican flair to the proceedings. They finished up the concert with a spirited rendition of All My Loving, an early Beatles song that is even older than Longs Peak Middle School. The large, mixed audience of current and former pupils plus a number of teachers from the early days of Longs Peak made for an enthusiastic audience. Everyone enjoyed the refreshments, which included healthy alternatives, but also some very yummy looking cupcakes.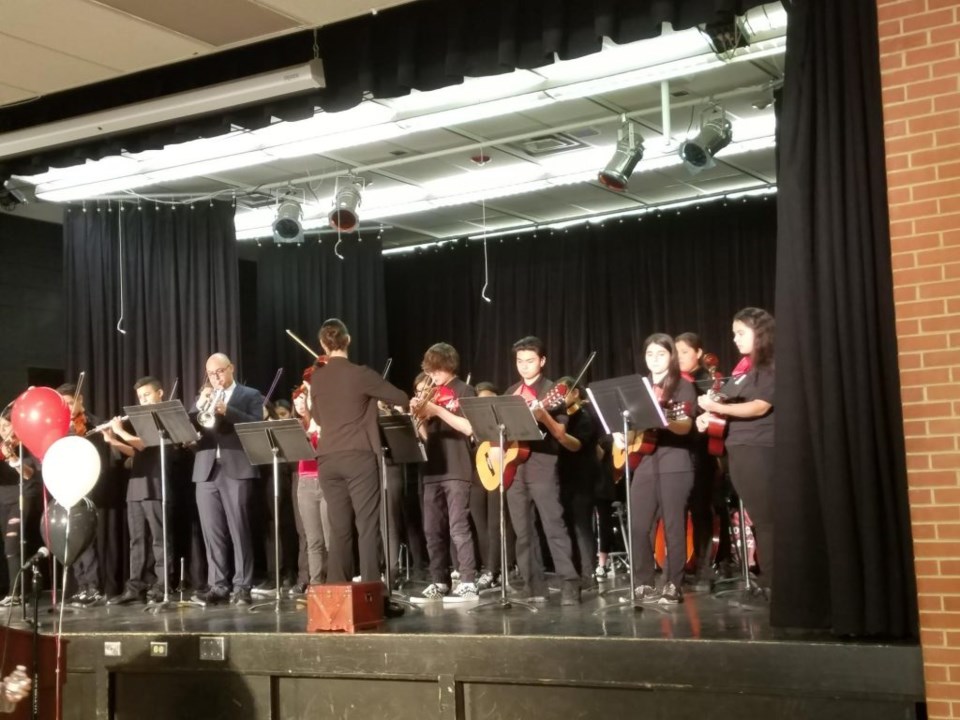 Principal Reed thanked the various school district and school board members in attendance for their support and explained how Longs Peak Junior High started its life in January of 1969 with just one 9th grade class. In the fall of 1969, grades 7 through 9 began the school year. The school was built to house 1,000 students, but it grew to over 1,100 by the end of that first year. In 1991, Longs Peak became a middle school with 6th, 7th and 8th grades, while 9th grade students transferred to Longmont High School. In 2014, Longs Peak expanded to include the 5th grade. Principal Reed then honored the past faculty in attendance, as well as the current teaching staff, all of whom worked together to create the environment of excellence and hope that continues in Longs Peak today.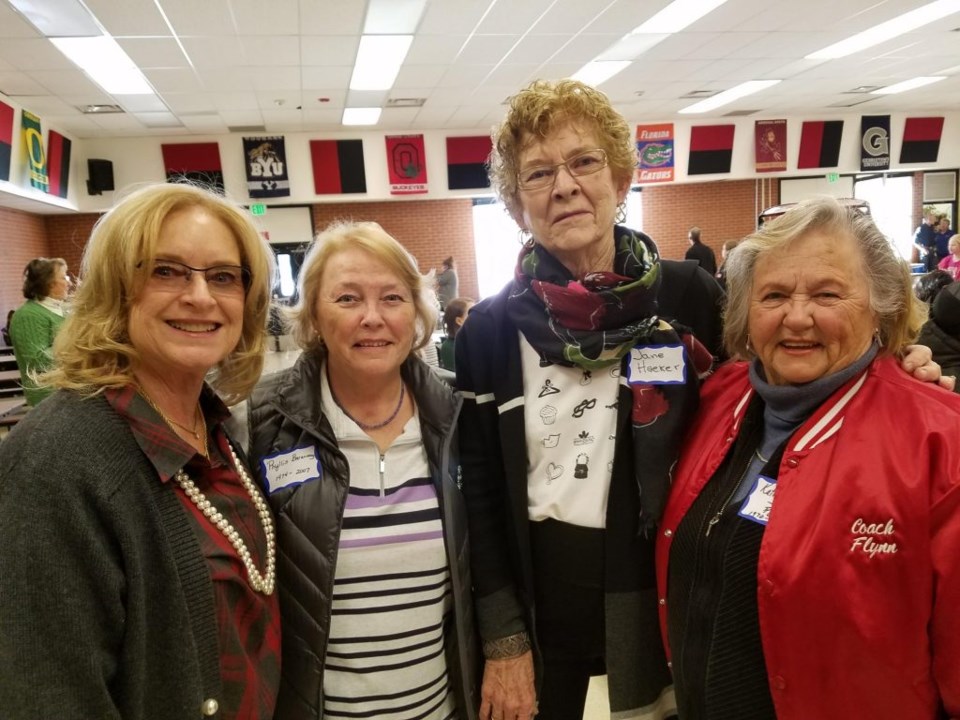 Principal Reed described Longs Peak as a strong community, rich in tradition, pride, and academic excellence. The school is focused on 21st century learning and preparing all students for college and careers. Everyone involved hopes that it will continue to contribute to the Longmont community for 50 more years.
The guest speakers were next introduced, starting with Joie Siegrist, who was a student from 1982 to 1985 and is now the President of the St. Vrain Valley School Board. She described her Longs Peak experiences, particularly her not very successful efforts in Home Economics class, but also the teachers who inspired her to excel. The Longmont student population has expanded from 10,000 in 1969 to over 34,000 today and she echoed Principal Reed's emphasis on 21st century learning at Longs Peak, which is now a college preparatory school, providing the College Board Pre-Advanced Placement curriculum.
The second speaker was Jeff Pelle, who was a Longs Peak student from 1997 to 2000. Detective Pelle now lives in Castle Rock and is a Deputy Sheriff and SWAT team member for Douglas County. He described his days at Longs Peak where he was an outstanding athlete in both football and basketball and continued to play at Longmont High.
However exceptional his school and college days were, it was an incident that occurred on January 31, 2017 that has since shaped his life. While attending a domestic disturbance call in Highlands Ranch, Pelle was one of four Douglas County officers who was shot. His partner was killed, and Jeff spent nearly three weeks in the hospital. He stressed to the audience the importance of all aspects of education, whether it is sports, choir, band, student council, or any type of club, but perhaps the most important is the lasting friendships made with fellow students and the teaching staff.
The last speaker was Gary Barnett, who taught at Longs Peak between 1993 and 2000. He had a varied career in education, teaching at all levels within the St. Vrain District, and also served in both the army and navy. He is now retired and asked for an acknowledgment of the veterans in the room. He described how the idea for both the Wall of Heroes and Veterans' Memorial murals came about, and the participation of the muralist, Susan Dailey.
The three veterans commemorated in the memorial mural were all alumni of the St. Vrain School District, and included Paul David Rodriguez who was a year ahead of Barnett in high school. He dropped out of school and went to Vietnam where he was killed. Barnett emphasized that the purpose of the memorial was not to glorify war, but to help us remember and appreciate the sacrifices made by brave men and women on our behalf.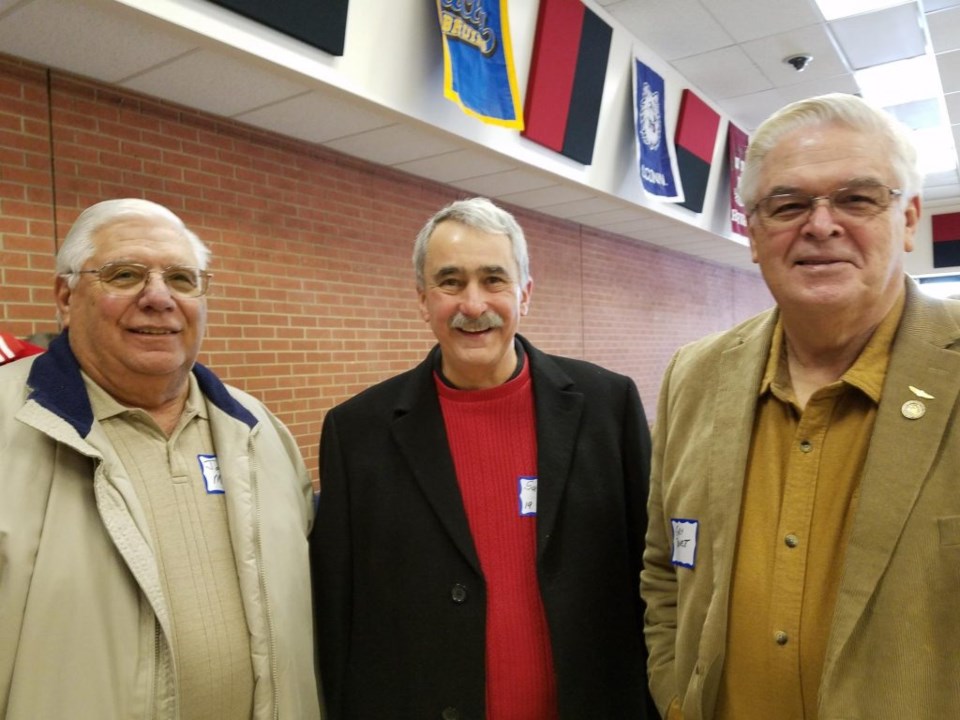 The anniversary celebration brought home to all in attendance the unique past, present and future of Longs Peak, which ensures that the school continues to be a strong participant in the local community, in several areas.
The Cyber Security Club is partnered with employees of LogRhythm of Boulder who share knowledge with and mentor the students so that they can participate in the national CyberPatriot competitions run by the Air Force Association.
The Bike Shop works with both Longmont and Boulder County to repair donated bicycles and then return them to the community.
And the student Wildlife Rangers collaborate with both the City of Longmont and Boulder County Parks and Open Space departments. They go on regular field trips with teacher Andrew Freeman (a Longs Peak alumnus) to collect the images/video from cameras set up on city and county property and then present their analysis, data and conclusions to professional wildlife biologists and planning agencies.
Principal Reed takes pride in Longs Peak being named a National School to Watch in 2017. This accolade is awarded by the National Forum to Accelerate Middle Grades Reform, and it identifies middle schools that are academically excellent, socially equitable and meet high expectations. Students then work with other middle schools and learn how to raise the achievement level of their students. In addition, the Colorado Department of Education has recognized Longs Peak as a Center of Excellence, while the College Board has named the school a Springboard National Demonstration School.
And as an amusing aside, I think there might, just might, be a reward if anyone finds the tennis shoes sucked off the feet of student Mark Simonson (1970 to 1973) when he fell into the mud during the construction of the new Longs Peak Junior High School in 1970.