Members of the Longmont Pickleball Club board are more than happy to share a paddle to help someone learn the unique game with a funny name.
The sport, which can be played indoors or outdoors, is typically played with teams of two, with players hitting a hollow plastic ball over a 3-foot net. Lower impact than tennis, pickleball has been growing exponentially nationwide — including in Longmont.
However, there are only six committed pickleball courts in Longmont, meaning players often face long wait times to get their moment on the court. That's why some of the most committed pickleballers formed the Longmont Pickleball Club last year, creating a unified voice to try and get more places to play their growing game.
Now, they're trying to raise $20,000 to convert two tennis courts at Clark Centennial Park to six pickleball courts.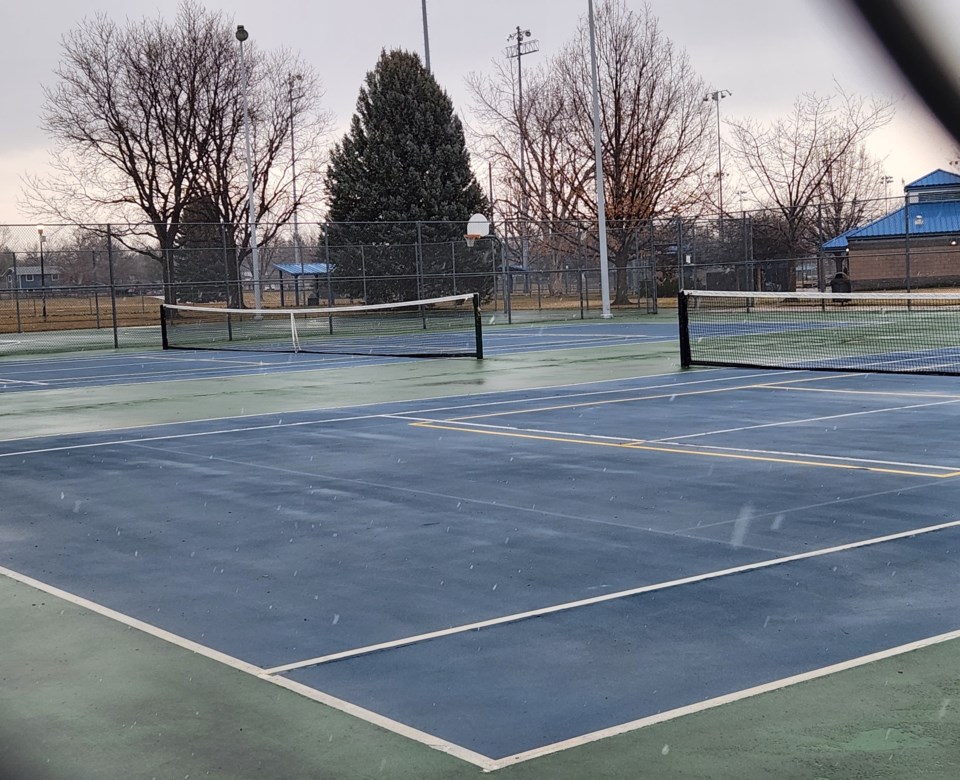 Brett Sloan, one of the club's board members, explained that one of the first things the club had to do was hash out differences with local tennis players. Tennis courts work great for pickleball, but require different markings.
"It turns out that the Longmont Tennis Association isn't so keen about us going out there and marking up those tennis courts. Curse those guys!" Sloan joked. "Eventually we came to an understanding that they would give up Clark Centennial."
The pickleball club was inspired by a fundraising effort a few years ago, when players put their money together to raise enough to kickstart the six pickleball courts now available at Hover Acres.
"We're raising money for it now because much in the same way that Hover needed a little extra to help (the city) — it won't cover the whole cost," Sloan said. "It's not close to the whole cost … The sooner we get this money, the sooner they can get started."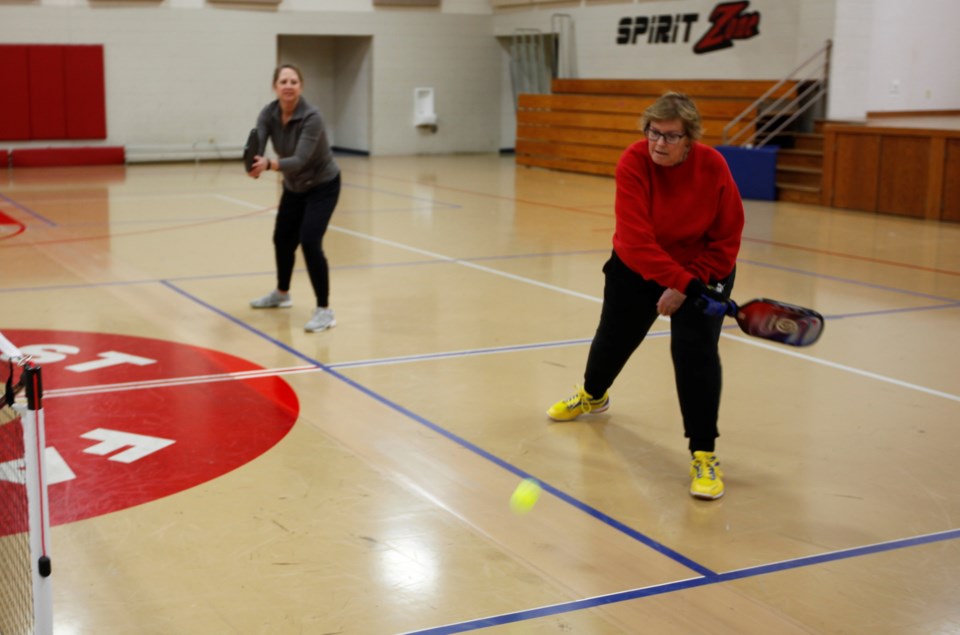 The club spoke highly of the city for the efforts to help pickleballers get more court time. Using measuring tape, chalk and some quality surface tape, the pickleball club has marked 16 courts at parks that can be set up with nets the city has provided.
"That's been very helpful, but those are temporary nets," said Jean Cable, another member of the pickleball board. "They're nothing like having a permanent net. Permanent courts are the way to go."
Cable estimates there are about 1,200 pickleball players in Longmont, with the number growing all the time. The board feels that current number of courts don't keep up with the number of players, who usually have to take turns at the crowded parks.
"You don't want to wait 10 or 15 minutes between every game you play because the game is only 10 or 15 minutes," she said. "Most of us want to play at least two hours continuously."
Clearly, other pickleballers agree as the club has raised nearly two-thirds of its $20,000 goal so far. To donate or to learn more about pickleballing in Longmont, folks can go to www.longmontpickleballclub.com.
The city has told the club that the court work probably won't be competed in time for summer — the company that builds most pickleball courts has quite the backlog — and the earliest the six new courts could be built would be in the fall.
"We're hoping for the best, right?" Sloan said. "All you can do is hope for the best."