This content was originally published by the Longmont Observer and is licensed under a Creative Commons license.
With a jolly entrance, Ol' Saint Nick and his Mrs. visited UCHealth Longs Peak Hospital to visit the babies in the birthing center. As visitors, patients, and staff view the joyful ol' elf, their eyes light up with happiness and a smile grace their faces.
Having opened in August 2017, this is the first year that Santa has visited the newest members of our community.
During Santa's visit, there were only two babies at UCHealth hospital for Santa to visit and only one who was allowed visitors besides St. Nick, himself.
Zander Nelson was born on Tuesday, Dec. 11, at 32 weeks gestation. He was a very unexpected and early Christmas present for his parents, Angelina Vazquez and Kyle Nelson.
Baby Zander was gently placed into Santa's arms by his father, while little Zander slept contently. It did not take long for Santa himself to become so comfortable that he joined Zander in a mid-morning nap.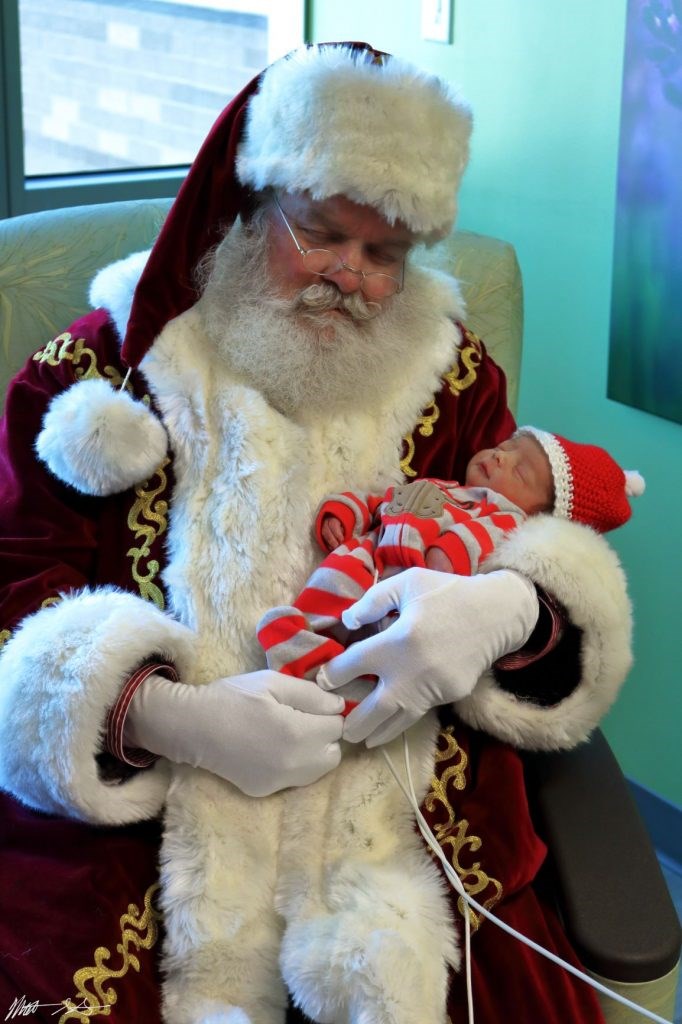 After visiting with the babies, Santa took a moment to chat with the nurses and other caregivers at the hospital.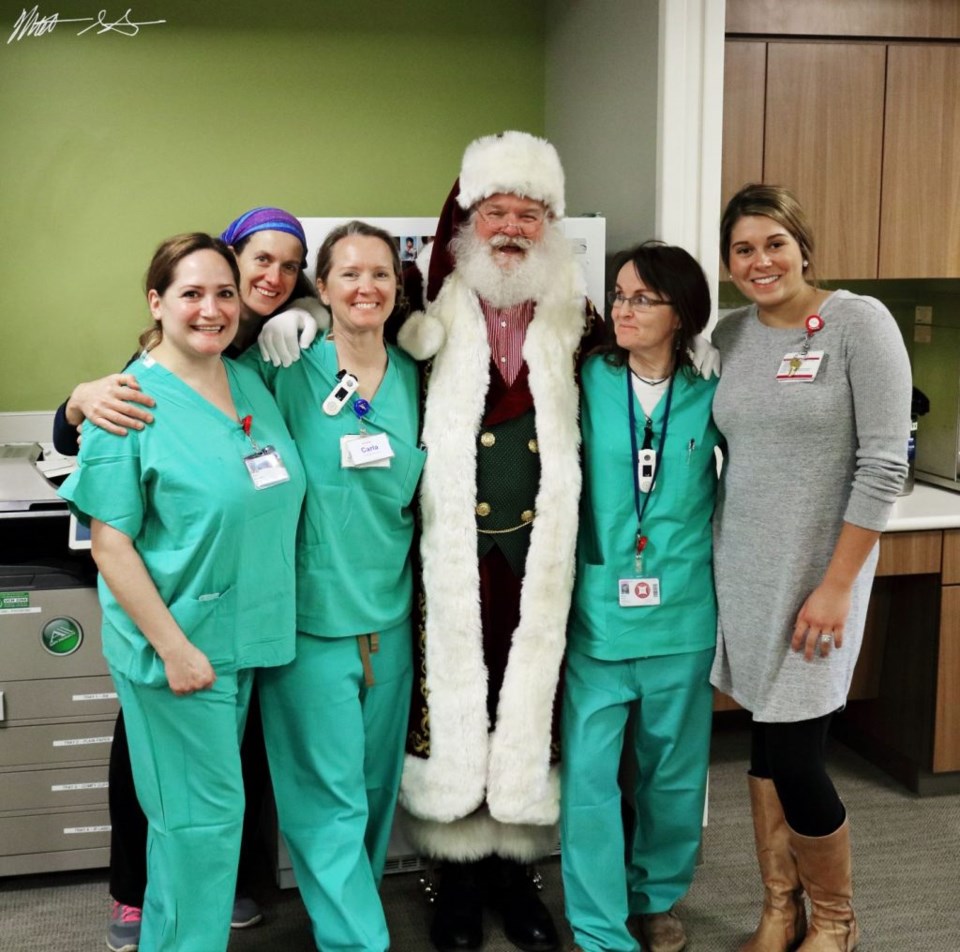 After 852 years of marriage, Mrs. Claus enjoys paying visits to the children along with Mr. Claus. The couple feels joy in their hearts to have the opportunity to spread holiday cheer to the young and the young at heart.
"It's a giving, a giving back. Bringing joy to others. As soon as I am out there with the children I come alive. Just seeing the joy, I say 'the first gift of Christmas' with the bell and I see the faces and they light up. It doesn't make any difference, children or adults. 'He's here!' Santa stands for something, for joy, for peace, for giving, it's for others. And they give back to me and I try to give back to them," says Santa.
For UCHealth, Santa's visit means, "a feel-good moment for our families, it is a special time of the year, it is that magic, especially for a family like this who has had their baby early. It is fun to see the smiles on their faces," says Heidi Bradley of UCHealth.