After years in the making, Veterans Community Project is ready to start a new phase of its journey to help homeless veterans.
Five years ago, former Councilmember Bonnie Finely and former Mayor Brian Bagley sat in just the right room at just the right time with just the right people, or so the story is told.
The Veterans Community Project began in Kansas City when four U.S. veterans decided it was time to help other veterans. The group set up a community center and surrounded it with tiny homes. The center was set up to help homeless veterans get back on their feet and feel as though they were part of a community.
"When I talk about Veterans Community Project, when I talk about where we are growing to, St. Louis, Oklahoma City, Milwaukee … then I say Longmont. And they say why Longmont? That's really easy for me to answer. It's called vision," Meyer said.
In the beginning, the founders of VCP had thought to only change their small piece of Kansas City. It was Longmont that launched the organization to dream bigger, said Co-founder and CEO Bryan Meyer. It now has sites in six U.S. cities: Kansas City, Longmont, St. Louis, Sioux Falls, Oklahoma City and Milwaukee.
Around five years ago, the city of Longmont identified around 20 homeless veterans living in the community, Finley said. Inspired by her own father's service, she felt passionately about doing something for these people.
Finley, city of Longmont staff and other community members including the HMS Development sought to find a solution. They stumbled upon VCP and began learning how to help homeless veterans.
"The entire city, the entire community had the same vision that we do. Had the same vision that this is something that we can do and we don't have to wait around for somebody else. It was that vision that inspired us to actually start thinking about 'do we expand,' 'do we try to do this in other places?" Meyer said. "Longmont was the city that was the catalyst for all those other cities."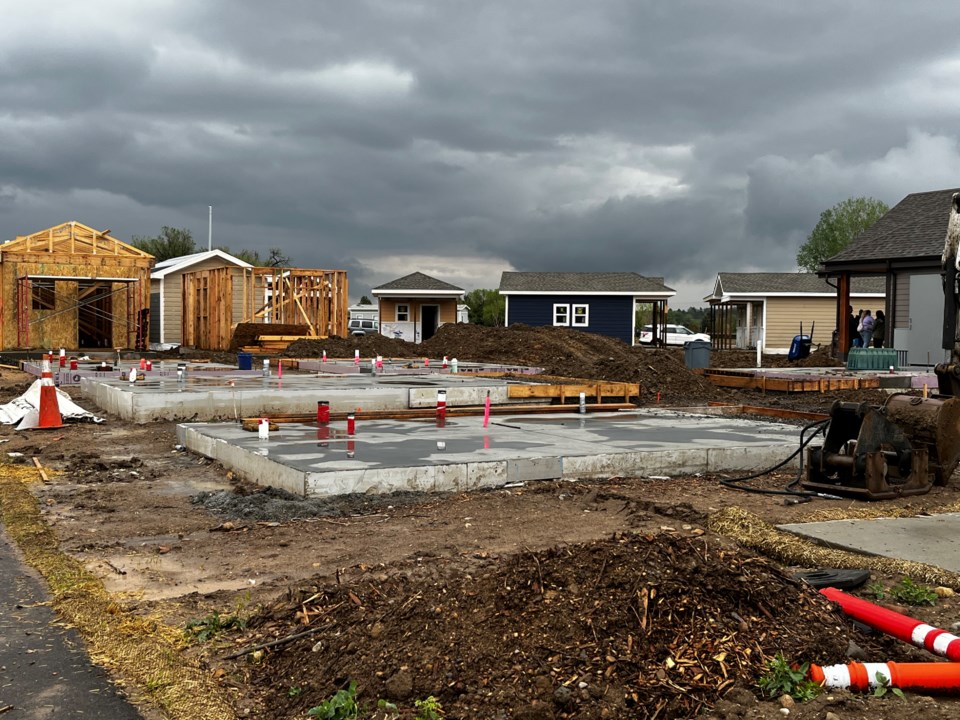 Through the hard work and creativity of Kevin Mulshine, HMS Development donated a 2-acre plot of land off of Nelson Road. The property now houses a 3,000-square-foot community center and soon 26 tiny homes.
The community center celebrated its ribbon cutting on Thursday. Participants huddled in the rain and later squeezed into the center to celebrate a new beginning.
"This is a great day for our community," said Longmont City Manager Harold Dominguez. "As we were moving through this project, as part of this development, this was something completely different from what we've done as a community before. It took a lot of creativity on everyone's part to get to this point … The one thing that was consistent was that we were focused on what this could be and what it will be."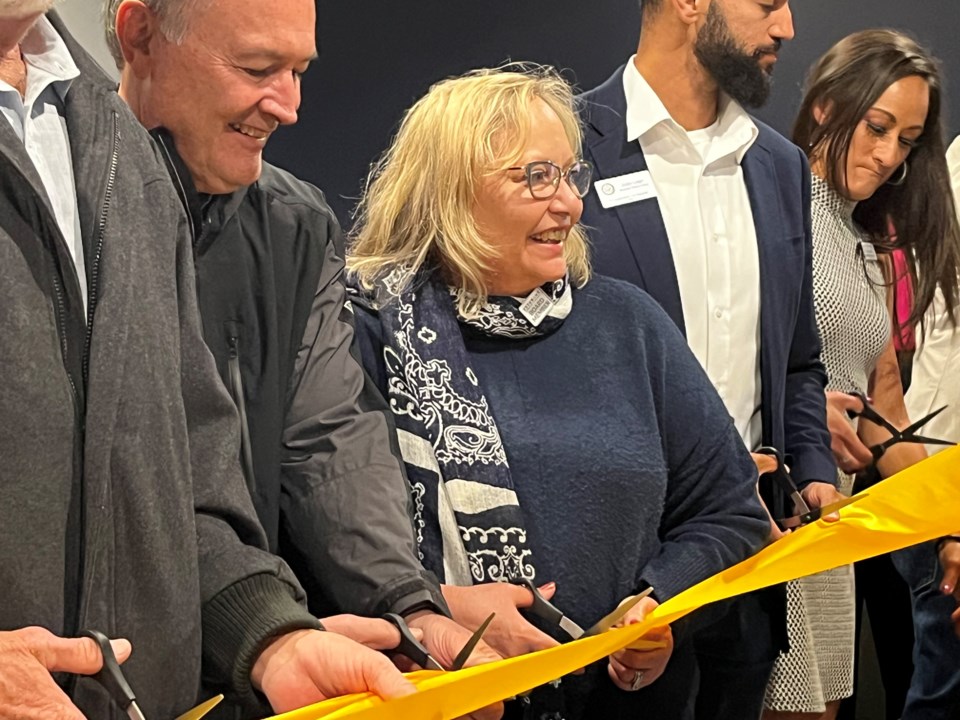 Thousands of community volunteers have donated their time to the construction of the tiny homes — many of which were standing at the ribbon cutting ceremony. It was the completion of the community center that will allow VCP's work to really begin as they support all veterans in Longmont and the surrounding area.
"Five years ago, we started with a committee. It is so cool that now we get to see what came of that. Not only are we the first expansion city but it is because of this that all the other cities wanted to do the same thing. Just think about all of the homeless veterans that we are helping, not just here in Longmont but everywhere," Finley said.